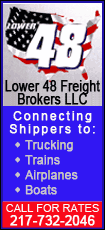 In the 1300s the texts were scraped off the parchment and written over to create a prayer book, Bergmann said. But now scholars have been able to discern the original writing of Archimedes' "The Method" and "The Stomachion," volumes that exist nowhere else.
It emerges that Archimedes was far ahead of his time, using a form of calculus and devising ways to add an infinite number of sums, Bergmann said.
What is known of Archimedes' concept of infinity is likely to have to change from this, he said at a symposium on using modern methods to uncover the secrets of the past.
The document, called the Archimedes Palimpsest, came to light in 1997 when an anonymous collector purchased it at auction and sent it to the Wallets Art Museum in Baltimore for study. The document was originally written in the 10th century, Bergmann said, and no earlier copies remain.
Archimedes was a famed mathematician in his own time and is still studied today. Roman soldiers killed him when they conquered Syracuse in 212 B.C.
Paul Tafforeau of the European Synchrotron Radiation Facility in France told the session that studies of fish from the Devonian period, 350 million to 400 million years ago, have disclosed the presence of an ancient fossilized brain.
A first of its kind, Tafforeau said, the fossil brain is expected to be formally reported and described in the scientific literature within a few weeks.
Francesca Casadio of the Art Institute of Chicago reported that radiation studies have allowed scholars to differentiate three bronze storage vessels from China.
Two of the vessels were archaic, she said, while the third turned out to be a later copy.
The study determined that a wine vessel made of bronze with tin and a little lead dated to China's oldest dynasty, the Shang, who ruled between 1600 B.C. and 1050 B.C.
A grain container was cast in a copper-tin alloy with lead, and dated to the Zhou dynasty between 1045 B.C. and 771 B.C.
But the third container turned out to be a copper-zinc alloy with lead and tin, made in the 12th century A.D. in the style of the earlier containers.