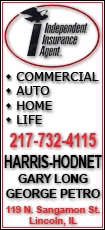 The masterwork's current frame "minimized it," said Carrie Rebora Barratt, the Met's curator of American paintings and sculpture, although it's difficult to imagine how the painting, more than 21 feet by 12 feet, could be missed.
Leutze painted the masterpiece in 1851, depicting Washington and his companions crossing an ice-strewn Delaware River from Pennsylvania to New Jersey. Washington crossed the river on Dec. 25, 1776, in a surprise attack during the Revolutionary War.
Eli Wilner, whose company has made frames for the Met, was hired to recreate the original golden frame -- an intricate and large project that takes up more than 250 square feet at Wilner's workshop in Queens.
Leutze had specifically ordered the original, which bore shields at each corner and was topped with an eagle crest and a ribbon that marked lines from George Washington's eulogy: "First in War, First in Peace, and First in the Hearts of his Countrymen."
In the world of frame-making, "this is by far the largest complex project that anyone's ever undertaken in America," Wilner said.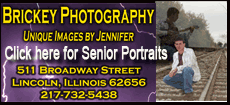 About 30 employees have been involved since the process began in November 2007. Wilner said an Ecuadorean carver, Felix Teran, spent nearly eight months creating the pieces for the crest.
Work continues on the new frame, as employees painstakingly apply clay to the shields or thousands of thin gold leaves to gild the wood.
Wilner and the Met wouldn't disclose the cost of the frame, but Wilner said anyone who wanted to repeat the effort could expect to pay around $800,000.
He expected to finish by the end of the March, but the frame would stay with the company for about two years while the Met renovates the American wing, where the painting has hung for decades.
As work is done to the gallery space, the painting has been moved to another section in its second-floor home because it's too big to fit into an elevator. Rolling it up -- as it was transported to the museum more than a century ago -- would cause damage.