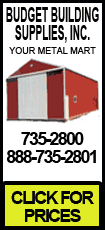 O'Brien is about to pack up the guitars -- and himself -- for the trip West, when he replaces Jay Leno as host of NBC's "Tonight" show in June. First things first, though, as a nostalgic O'Brien prepares for the last week of his 16-year run at "Late Night." Feb. 20 is his last show before turning it over to Jimmy Fallon.
He usually enters his office from the Sixth Avenue side, where Rockefeller Plaza is indistinguishable from any other New York office building. Lately, though, he has looped around to the Fifth Avenue side, walking past the skating rink into the far more impressive eastern entrance.
"For a while, I was in denial -- 'Oh, we'll just stop doing this show and we'll move on to the next one,'" he says. "That's very me, very male. Men don't like to say goodbye. My wife told me about six months ago: 'I think you have to admit that you have mixed feelings about leaving this late-night show, it's very emotionally charged for you. That's OK.'"
He's been sifting through show highlights from over the years, playing "greatest hits" clips during the last few weeks. Many are suggestions from viewers.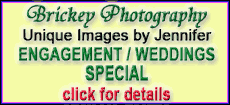 The other night he watched his very first show for the first time in years.
That was a pretty emotionally charged time, too. As an unknown chosen to replace David Letterman in 1993, he was brutally panned and nearly fired. Given the chance, he improved to the point where those bad days are a distant memory.
From the very beginning, he says, it was the show he wanted to do. Even recent Conan converts would recognize some of the humor from that first show: He's depicted walking down a street where a talking horse calls out to him "Better be as good as Letterman." He sang "Edelweiss" hand-in-hand with Tony Randall as the camera cut to a crying Nazi in the audience.
"I'm proud of the show's originality," he says. "Letterman's 'Late Night' was obviously brilliant and groundbreaking and changed all of the rules and I'm very proud of the fact that our show, in its tone and its look and its approach had very little to do with the show that came before it or, I think, any other show that came before it."
Unpredictability and a childlike silliness were its defining characteristics.
His "clutch cargo," or fake interviews with pictures that had moving lips, also showed up during the very first week. He traveled to Finland to "take over" the country. He drove around Houston at 2:40 a.m. to see what was going on at that hour -- the time his show was carried by the local NBC affiliate. At the late hour of his telecast -- most NBC stations carried him at 12:35 a.m. -- a surreal sketch in which O'Brien stripped his shirt to impersonate Led Zeppelin frontman Robert Plant, then morphed into a medieval sword fight with George Plimpton, made some kind of sense.
NBC had committed to giving him the "Tonight" slot five years ago, although it was only recently that current host Jay Leno decided to stay with the network and do a nightly 10 p.m. show.