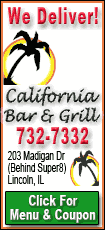 Today's highlight in history:
On Feb. 16, 1862, during the Civil War, some 14,000 Confederate soldiers surrendered at Fort Donelson, Tenn. (Union Gen. Ulysses S. Grant's victory earned him the nickname "Unconditional Surrender Grant.")
On this date:
In 1804, Lt. Stephen Decatur led a successful raid into Tripoli Harbor to burn the U.S. Navy frigate Philadelphia, which had fallen into the hands of pirates.
In 1868, the Benevolent and Protective Order of Elks was organized in New York City.
In 1918, Lithuania proclaimed its independence, which lasted until World War II. (It again declared independence in 1990).
In 1923, the burial chamber of King Tutankhamen's recently unearthed tomb was unsealed in Egypt by English archaeologist Howard Carter.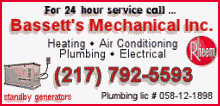 In 1945, American troops landed on the island of Corregidor in the Philippines during World War II.
In 1959, Fidel Castro became premier of Cuba a month and a half after the overthrow of Fulgencio Batista.
In 1968, the nation's first 911 emergency telephone system was inaugurated, in Haleyville, Ala.
In 1977, Janani Luwum, the Anglican archbishop of Uganda, and two other men were killed in what Ugandan authorities said was an automobile accident.
In 1988, seven people were shot to death during an office rampage in Sunnyvale, Calif., by a man who was obsessed with a co-worker. (The gunman, Richard Farley, is under sentence of death.)
In 1998, a China Airlines Airbus A300-600R trying to land in fog near Taipei, Taiwan, crashed, killing all 196 people on board.
Ten years ago: Enraged Kurds seized embassies and held hostages across Europe following Turkey's arrest of Kurdish rebel leader Abdullah Ocalan. Testimony began in the Jasper, Texas, trial of John William King, charged with murder in the gruesome dragging death of James Byrd Jr. (King was later convicted and sentenced to death.)