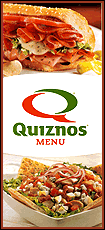 Treasury Secretary Timothy Geithner and National Economic Council Director Lawrence Summers will oversee the across-the-government panel, the official said, speaking on the condition of anonymity because no announcement has been made.
GM and Chrysler are expected to submit restructuring plans to the government by Tuesday, the deadline for showing how they can repay billions in loans and become viable in spite of a huge drop in auto sales.
The auto industry task force is just one element of Obama's plan to revive the flailing economy. On Tuesday he's flying to Denver to sign the $787 billion stimulus bill into law, taking his economic message to the American people, who are giving him high marks for handling the crisis.
Obama will also be tackling the home mortgage foreclosure crisis. The direct appeals for public support follow scant GOP backing in Congress for his agenda and increasing partisan bickering.
Passage of the stimulus measure -- unprecedented in its cost -- was a major victory for Obama as he struggles to lift the country from a financial nosedive unseen since the Great Depression of the 1930s.
"I think it's safe to say that things have not yet bottomed out," press secretary Robert Gibbs said Sunday. "They are probably going to get worse before they improve. But this is a big step forward toward making that improvement and putting people back to work."
The symbolism of the stimulus signing is obvious for Colorado, where a growing green-energy industry will draw major benefits from the plan.
And Obama seems likely to continue selling that recovery by traveling around the country.