My educational and professional experiences, along with my public service experience, make me a good fit for the city council.

I have lived in Lincoln almost my entire life. After graduating from high school, I received a bachelor's degree in economics from the University of Illinois at Springfield. I returned to Lincoln with my wife, Sarah, and have since completed my M.B.A. from Benedictine University.

For four years, I have worked for Caterpillar in Inventory Management. I began as an inventory management analyst and became the senior forecasting analyst where I developed and managed Caterpillar's monthly worldwide $1.5 billion inventory forecast. I recently became a project manager, overseeing projects that have saved the company millions of dollars.

I have been involved in public service all my life. I am currently serving on the Economic Development Partnership's business incubator committee. For ten years I was part of an outreach team that provided humanitarian aid to people all over the world. Through this volunteer effort, I've worked with people in Russia, Venezuela, Puerto Rico, Mexico, Europe, and the U.S. I have also served on numerous church committees. Through all of my experiences I have learned how to both lead and serve, an asset that will benefit the city of Lincoln.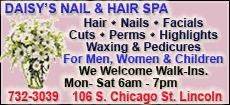 Why am I running for city council?
I am running for city council because our city needs sound financial leadership. Lincoln is a wonderful place, full of hard-working, caring, generous people. But the city of Lincoln is also a $12 million enterprise whose decisions impact you and I on a daily basis. Our city needs leaders who will run Lincoln like the business it is.
In these uncertain economic times, we have to think outside the box. We live in such a giving community; together we can come up with many creative solutions. Despite our country's financial struggles, Lincoln has the potential to thrive.
It is important that we plan for our future so our children and grandchildren will inherit a city they can be proud of.
You deserve leaders that will make use of the many wonderful resources we have in Lincoln. In my opinion, our best resource is our people. You deserve a city government that is interactive and responsive to your thoughts, concerns, and ideas. No one can improve Lincoln alone, but together we can.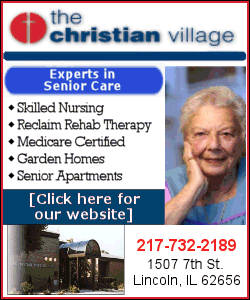 As the Alderman for Ward 4, I plan to:
1. Improve Lincoln's financial management
Short-sighted planning and economic uncertainty have put the city in a fiscal dilemma. The city council must focus on a long-term financial solution to prepare for the city's future. It is crucial that we plan for the future of Lincoln rather than continuing to struggle day-to-day. In times of economic uncertainty, the council must also be prepared to ask tough questions and seek new and creative ways of acquiring funding. As state and federal funding remains uncertain, Lincoln must be willing to explore every avenue available in order to satisfy our short- and long-term goals.
2. Boost economic growth
It is crucial that the city market itself beyond our community in order to attract new revenue streams. Currently Lincoln does not utilize technology to market itself to potential businesses. New business growth will ease the tax burden for current businesses, both large and small. Lincoln must diversify its economic portfolio in order to minimize the impact of economic uncertainty. Economic growth is also crucial to keeping and attracting the best and brightest to Lincoln. Quality job opportunities are the lifeblood of the city's future.
3. Work with city and county agencies to accomplish more for the city of Lincoln
Many worthy groups are hard at work trying to better Lincoln, but all too often they are not communicating with each other. The people of Lincoln would get more out of these efforts if city and county groups better coordinated their efforts. In a competitive global economy, it is critical that organizations coordinate their efforts in order to provide the maximum benefit to the citizens of Lincoln. It is also crucial that our community leaders are organized and follow through so we can realize the benefits for our community. It is important to have ideas, but in order to see change Lincoln has to have people who are going to plan for our future and put that plan into action.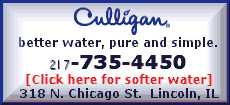 My experiences in the world of corporate business have equipped me to move Lincoln into the future.
Please vote Nathan Turner for Ward 4 Alderman on February 24.
[Text copied from file received from Nathan Turner]