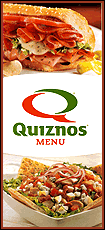 The drift down in Europe was led by the region's banks with Societe Generale SA in France down nearly 9 percent, and Germany's Deutsche Bank AG around 5 percent lower. And in Britain, Lloyds Banking Group PLC, already under pressure through fears it may be nationalized was over 4 percent lower.
The latest banking jitters were stoked by a report from credit ratings agency Moody's that faltering economic conditions in Eastern Europe will hit local banks and spill over to their Western owners, primarily in Austria, Italy, France, Belgium, Germany and Sweden.
"A widespread deterioration in the economic health of core markets in Eastern Europe is exerting negative rating pressure on subsidiaries' and eventually may also lead to a weakening of the parent bank's ratings assuming East European activities represent a significant part of total banking activities of the parent," Moody's said.
Also undermining investor sentiment in Europe was the expected retreat on Wall Street, which reopens after Monday's public holiday. Dow Jones futures were indicating a 117 point, or 1.5 percent, retreat at the open to 7,662 while the broader Standard & Poor's 500 futures fell 14.40 points, or 1.8 percent, to 805.70.
Earlier in Asia, concerns about the banking system dominated sentiment too. Across Japan and other Asian-Pacific countries, the cost of protecting against defaults on bank debt rose.
In South Korea, Woori Bank shares came under pressure after the lender said it would seek government funding of about $1.4 billion in an effort to boost capital and loans amid the downturn. Mid-sized Hong Kong lender Bank of East Asia, which was hit by a run on deposits in September, reported a bigger-than-expected loss for the second half.
"The news flow just hasn't stopped being negative about financials," said John Mar, co-head of sales trading at Daiwa Securities SMBC Co. in Hong Kong. "It doesn't seem like we've hit bottom yet."
Japan's Nikkei 225 stock average sank 1.4 percent to 7,645.51, as investors digested news Japan's finance chief was stepping down because of health problems after facing allegations he was drunk at last weekend's Group of Seven finance ministers' meeting in Rome.