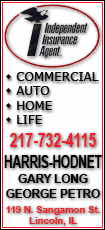 Talks at GM and Chrysler LLC, both of which are living off billions in government loans, continued Monday with few details emerging. Both companies must submit plans to the Treasury Department by Tuesday to show how they will repay the loans and become viable again.
Two people briefed on the GM plan reported progress toward a deal with the United Auto Workers. Both spoke on condition of anonymity because the negotiations are private.
But UAW Legislative Director Alan Reuther said Monday he does not expect labor agreements in time for Tuesday's deadline.
One of the people briefed on GM's plan said some parts, such as bondholder and labor agreements, probably won't be complete by the time the plan is submitted to the Treasury Department late Tuesday. GM executives have said the company only has to show substantial progress by Tuesday, with the whole plan finalized by March 31.
Reuther, who heads the UAW's Washington office, said he had not been updated on the talks since Sunday night but he doesn't expect agreements before Tuesday. He said the Obama administration's appointment Sunday night of a task force to oversee the automakers' restructuring should get things moving.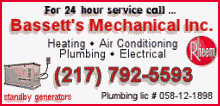 "I think this is an ongoing process, and having the Obama administration finally putting this task force in operation, hopefully it will be able to facilitate discussions going forward," Reuther said.
At GM, UAW bargainers walked out of talks Friday night in a spat over the company's contributions to a union-run trust fund that will take on retiree health care expenses starting next year. Although talks resumed Sunday, Reuther said the union's concerns had not been resolved.
GM has received $9.4 billion in government loans and is to get another $4 billion if its plan is approved by the government. Chrysler received $4 billion and could get $3 billion more if its plan is approved. The plans must include concessions from debtholders and unions as well as substantial restructuring.
GM is likely to seek more money, at least up to the $18 billion that it requested from Congress in December under its worst-case scenario projections. That scenario has arrived with U.S. sales at a 26-year low and auto sales dropping in other parts of the world, a person briefed on GM's plan said.
The plan will stick with GM's public strategy of trying to remain viable and avoiding Chapter 11 bankruptcy protection, said the person, who spoke on condition of anonymity because the plan has not been finalized.
GM's plan will discuss cost savings from labor concessions and additional plant closures, but the locations of those plants will not be revealed, another person briefed on the plan said Monday. The number of factories to be closed wasn't available.
GM's board met Monday by teleconference to go over the plan, but details could not be obtained.
The people briefed on the plan said it will include more information about how GM will cut some of its eight brands, although nothing will be finalized. The company already has said Saab and Hummer are up for sale and Saturn is under review, leaving GM to focus on Chevrolet, Cadillac, GMC and Buick, with Pontiac reduced to one or two models.
Earlier, local union officials said negotiations had been slowed by the Obama administration's delay in appointing a "car czar." But Sunday night, the White House announced a task force to oversee the companies' restructuring.