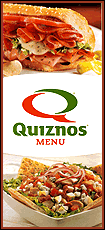 Now, they know why: According to authorities, the teen was brutally abused and held captive in his own home. Most recently, he'd been confined to a bathroom, locked from the outside and sealed with a piece of plywood over the window.
By the time he escaped last week, the Florida boy had a broken forearm and scars, scabs and oozing wounds that investigators say mark years of abuse.
Hernando County Sheriff Richard Nugent called it "barbaric."
"This is almost like what John McCain went through in Vietnam when he was a prisoner of war," Nugent said.
Tai-Ling Gigliotti and her boyfriend, Anton Angelo, were arrested and charged with aggravated child abuse and false imprisonment last week. Gigliotti, 50, was released on a $15,000 bond. Her attorney did not reply to messages seeking comment, and no one answered when a reporter visited her home. Angelo, 45, was released on a $50,000 bond. Available public records don't show if he has an attorney. He refused comment when approached by reporters after his arrest Thursday.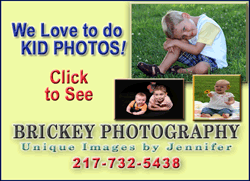 Authorities are still piecing together the boy's history, but they believe Gigliotti is the boy's aunt, and that she brought him from Taiwan to the United States when he was a young child.
The teen, whose name was not released because he is an alleged victim of child abuse, told investigators his stepfather was Anthony Gigliotti, who was the Philadelphia Orchestra's principal clarinetist. The stepfather died at age 79 in 2001, before the abuse apparently began.
The teen appears to have lived a mostly normal life early on. Tai-Ling Gigliotti had met her late husband when she took clarinet lessons from him, said Charles Salinger, another former student who's now a clarinetist with the Pennsylvania Ballet orchestra.
The pair married about 1990, and Anthony Gigliotti treated the boy like his own son. The two would go fishing and crabbing together, and the stepfather taught the youngster about music, said Lynne Gigliotti, the man's daughter from a previous marriage.
"My father was crazy about him," Lynne Gigliotti said.
Anthony Gigliotti's family said Tai-Ling could be controlling and rude. When Anthony Gigliotti fell ill, she didn't let his family speak with him on the phone, and didn't let them visit until he'd taken a turn for the worse. The musician told his daughter he'd stopped Tai-Ling from smacking her son a few times.
"He acted very reserved when he was around her," Lynne Gigliotti said of the boy. "And when you would get him away from her, he acted like a little boy."
About the time Anthony Gigliotti died, his wife and Angelo began living together. Neighbors said the family moved into their Spring Hill house, about an hour north of Tampa, approximately four years ago.
From the outside, the family seemed tranquil. Gigliotti and Angelo ran separate music businesses. She chatted with neighbors and often worked on her garden.
Her nephew didn't seem to be around as much in recent years, but, then again, he was getting older. Other children said he'd stopped going to school about a year ago.