Lincoln students tackle roles in 'Columbinus'

Send a link to a friend
[February 17, 2009] A lesson in why teenagers treat their peers the way that they do could sum up Lincoln College's next play, "Columbinus," opening Feb. 26. Two students from Lincoln have been cast in the play, which deals with the subject of the April 1999 Columbine High School shootings. Marjorie White, daughter of Duane and Rita White of Lincoln, and Mikel Frost, son of Tom and Bobbi Frost of Lincoln, portray characters similar to those who were killed in the tragedy.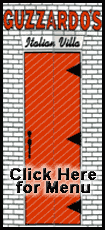 White plays the faith role, portraying the student who is a Christian. She says it wasn't that hard to play the character. "I'm a Christian, so I tried to think about my own personal experiences of talking to God," she said. "As I was learning the lines, I found I asked some of the same questions that my character asks, so it was easy to do."

This production is only White's second role in theater performance so she is still getting acclimated in working with other actors. "Since the production has the actors in different positions throughout the performance, I really had to concentrate on the tempo of the play," she said.

White is an accomplished dancer and a member of the Lincoln College Dance Force.

Frost is no stranger to the stage. He starred in last year's production of "Antigone" and also sings with the Lincoln College Chorale. In this performance he plays three roles: the parent of the freak student, the coach and a creative writing teacher.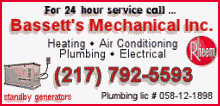 He found the task of playing various roles to be slightly overwhelming. "This is the first time I have been cast in three roles at once, so to prepare I researched the bios of each character and tried to focus on how that particular character would react to the situation," he said.
One topic both actors agreed on is what they hope people will learn after seeing the performance.
"I've learned that it's how people react to you. What's normal to me might be awkward to others," replied Frost.
White is also concerned about the audience perception of the story. "I think it's important for people to understand what happened," she said. "There might be kids out there that still feel the anger and emotions that Eric and Dillon did. I think we need to examine the underlying reason of why this happened."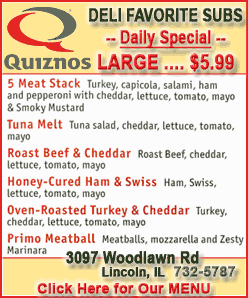 She added that she hopes the audience doesn't blame the characters. "I sincerely hope they don't blame the shooters, and realize that these two boys had problems," she said. "They were human beings and everyone needs to understand that."
Frost admitted that he, too, wanted the audience not to be scared of the topic. "I hope the audience does not view this as a shooting story, but rather a story of how people around us can shape our perceptions of each other," he said.
The show is intended for mature audience members only.
Showtime for "Columbinus" is at 7:30 p.m. Feb. 26, Feb. 27 and Feb. 28, with a matinee performance at 2 p.m. March 1.
Ticket prices are $7 for adults, $5 for children and senior citizens. To reserve tickets, call the ticket voice mail at 217-732-3155, ext. 280, and leave your ticket request message.
[Text from file received from Lincoln College]