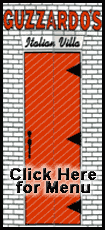 Background and Qualifications
I have the background and am most qualified because I am accessible, committed, and experienced. It is important for my constituents to have someone who is approachable; that is, someone who will listen and obtain answers and get results. I follow up on calls, emails, and visits. When the citizens in Ward 4 voice their opinions, it is my responsibility to vote based on their desires although it may not be the most popular vote. My work life provides a tremendous advantage to the residents in Lincoln because my work schedule provides flexibility in being able to work with constituents and city hall any time of the day. I am here for the citizens of Lincoln and not my own endeavors.
In the many years spent in Lincoln, I have been devoted to the elevation of its people. During the numerous years at Lincoln Community High School, I exemplified my desire to assist each and every student with whom I had the privilege of educating. Some of these students are now employees and employers in Lincoln. People are our most valuable resource and I feel an obligation to continue grassroots efforts to provide a better life for them in our community. My commitment extends to various civic and social organizations where collectively we engaged in the improvement of the people. My leadership roles concentrate on making Lincoln a place where people want to live, work, and retire.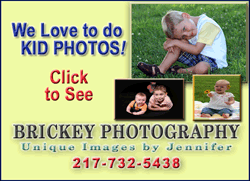 When I retired, I was already on-the-job in another occupation with the intent to expand beyond Lincoln Community High School and become more involved within the larger community. While at LCHS, I was not just a classroom teacher, I sponsored the Railette Pom Pon Squad and choreographed and directed musicals; as well as various clubs; such as Data Processing Club, Natural Helpers, and SOAR (Setting Our Actions Responsibly - a part of Colin Powell's "Little Red Wagon" endeavors). Within the community, I served various leadership roles in American Business Women's Association, Kiwanis Club of Lincoln and the Chamber of Commerce. As chairman of the Chamber's Government Education Committee, I was (and still am) provided the opportunity to make connections with people in different areas of commitment to the City of Lincoln and Logan County. My education is significant with a comprehensive undergraduate degree in Business Education and Business Administration and advanced certification in Educational Administration. My master's degree is in Human Development Counseling with extensive experience in Career and Employment Education. This is where I gained the tools to listen, ask questions, analyze perceptions, and help others work toward fixing concerns and problems.
Advanced education is important but I also learned that "Experience is the best teacher." As a Vocational Education Teacher, I became endeared to those who may only achieve a high school diploma and taught them to strive to "be the best that one can be." We have great resources in Lincoln and I know a lot of them.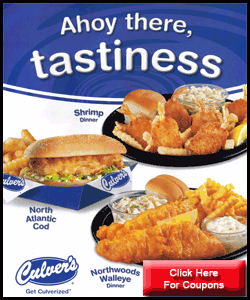 Goals and ideas for accomplishment
I would like to see a focus on economic development, city enhancement, and attracting visitors. Economic development is the key to our quality of life. It is essential to be "proactive" in improving our job and income opportunities and in the utilization of local resources to help build a sustainable economy. I believe forums provide an ideal way to address the various aspects of economic development. Economic development is not just looking at finances; it is looking at possible resources and alternative revenue streams. To gain ownership in our endeavors, I believe we have many people in Lincoln who could and would provide assistance toward community improvement. There are many communities who have been involved with Business Improvement Districts (BID's), Tax Increment Financing Districts (TIF's), and grants for infrastructure and other improvements by being Certified Local Governments. We need forums to learn how these would work in Lincoln, IL. We need to know what the advantages and the disadvantages are. To me, moving forward means looking at other forms of income for our city. It also means working with current employees to see if there are viable ways to reduce expenses and increase revenues. We can increase revenues in certain departments through more appropriate fees and fines.
First impressions cause lasting impressions. Enhancement of our city's appearance is a significant need. We have to focus on how we encourage, assist and sustain the appearance of our city. We, as a community, must take a hard look at the visual message we are sending to our residents and our visitors. Providing incentives as well as imposing fines could provide some checks and balances for our property owners. Volunteer programs that provide community service awards to those who adopt projects to help clean up areas can be instituted.
It is well known that 50% of our visitors and shoppers come from out of town. We like to think that they all come here to shop but we know that many visitors are attracted because of our connection to Abraham Lincoln and they come here to visit our different historic sites. Our significant heritage needs to be capitalized on as a distinctive community. We want people to come, visit, shop, stay, live, and work here. There are agencies and organizations in place to promote and attract visitors, businesses, and residents to Lincoln. Utilizing and supporting those resources to our advantage adds to our city's credibility.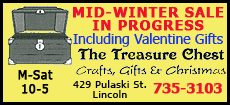 Whatever our status in life, we learn we cannot do it alone. My incumbent position, has taught me that 10 people on a city council cannot identify and accomplish everything that needs to be done to improve our community. It takes the whole community to raise our expectations and to work together to achieve our desired results. I want to be a part of accomplishing those results and I have the skills to (do) that. My accessibility, commitment and experience serve as qualifications to get the job done. I would appreciate your vote on February 24, 2009.
[Text copied from file received from Wanda Lee Rohlfs]