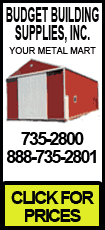 Wheat for March delivery sank 20 cents to $5.155 a bushel, while March corn tumbled 14 cents to $3.4925 a bushel. March oats slid 8.5 cents to $1.76 a bushel, and March soybeans plunged 52.5 cents to $9.03 a bushel.
Beef and pork futures also slid on the Chicago Mercantile Exchange.
April live cattle lost 2.78 cents to 84.22 cents a pound, and March feeder cattle shed 2.85 cents to 91.62 cents a pound. April lean hogs tumbled 2.70 cents to 61.05 cents a pound, while March pork bellies dropped 0.55 cent to 80.95 cents a pound.