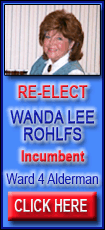 The rate of MRSA bloodstream infections connected with intravenous tubes fell almost 50 percent between 1997 and 2007. The decline occurred at most types of intensive care units that reported these infections to the federal Centers for Disease Control and Prevention during the study period.
"We may actually be starting to get a toehold on" these dangerous germs, said Dr. Buddy Creech, a Vanderbilt University infectious disease specialist who was not involved in the research. "That's encouraging."
In 1997, there were an estimated 43 MRSA infections for every 100,000 intensive-care patients who spent a day hooked up to one of the these IV tubes. By 2007, that number dropped to just 21.
The study authors say the results are likely a sign that doctors and nurses are working harder at prevention efforts. These include frequent hand-washing, instrument sterilization and other measures.
The focus of the study were catheters that are typically threaded into an artery near the heart to deliver medicine or monitor vital signs. These tubes sometimes are hooked up for days and can increase the risks for infection from all kinds of bacteria.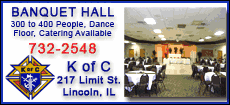 Among the most dangerous are methicillin-resistant Staphylococcus aureus bacteria. These germs often live harmlessly on the skin or in the nose but can spread quickly and become deadly once they enter the bloodstream.
MRSA bacteria can't be treated with common antibiotics, and cause more than 90,000 serious infections and more than 18,000 deaths nationwide each year.
Such infections have been on the rise in schools and other community settings. But patients in health care settings are most vulnerable, and some states including Illinois have adopted or are considering laws requiring MRSA testing or other prevention steps in hospitals.
Incidence of both MRSA and more treatable staph bugs in ICUs fell during the 10-year study period, suggesting that stepped-up prevention efforts are starting to work, the study authors said.