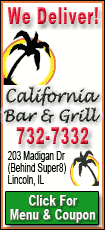 First, the new service provides local merchants with an effective, no-cost means of recovering funds lost to bad checks. Second, it also helps businesses avoid accepting bad checks in the first place. Finally, the program provides training to people who have written a bad check in an effort to keep them from writing bad checks in the future. Following these three steps should reduce the number of bad checks and strengthen the economic climate.

"By the time a check reaches this program, it's very likely a criminal offense," said McIntosh. "That's how the case could be treated, because under Illinois statutes the case could go directly to prosecution. But prosecuting every person who writes a bad check isn't necessarily the best way of addressing the matter. This solution is a better fit to the transgression. Everybody gets what they're seeking. Victims of bad checks universally just want their money, and the Check Enforcement Program will return 100 percent of any check that's recovered plus a victim's service fee."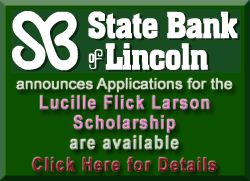 The state's attorney emphasized that a bad check, of any size, is a serious matter. "This is essentially a one-time offer for people passing bad checks, and my office will definitely pursue bad-check cases for possible prosecution," he said.
The Check Enforcement Program offers a bad-check writer an opportunity of avoiding criminal prosecution. To prevent an appearance before a judge, bad-check writers must fulfill the conditions of the program. The first condition on the list is to make full restitution to the victims along with a service fee to cover the costs incurred as a result of the bad check. Check writers will also pay the fees required to administer the program. In this way, there is no cost to victims, the state's attorney's office or other taxpayers. Bad-check writers pay the entire cost of this program.
The Check Enforcement Program deals with checks that were dishonored because of insufficient funds, closed account or no account. Forged or counterfeit checks should be reported to the police immediately and not referred the Check Enforcement Program -- there is no chance that this type of offender would avoid prosecution under this program.
Through the Check Enforcement Program, the offending check writer can clear up the problem and avoid possible criminal prosecution. This creates a strong incentive to cooperate with the state's attorney's office, which is why these programs are successful.
The Check Enforcement Program for Logan County is a twin of several successful programs that are working throughout the country. In Illinois, DuPage, Boone, Warren, Mercer, Hancock and Bureau have similar programs and have seen excellent results.
Nationally, the programs have returned millions of dollars to merchants and other victims of bad-checks crime -- at no cost to anyone but the check writers who have passed bad checks.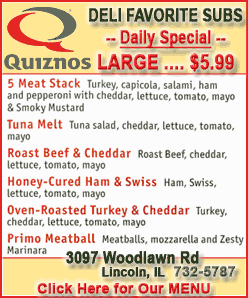 The Check Enforcement Program will have "teeth" to go after those people who have passed bad checks with the intent of never making them good, but there is also a strong prevention component in the Check Enforcement Program. For example, the program will provide merchants with free information and materials to help them avoid bad checks in the first place. The program guidelines detail exactly how to handle all checks -- but especially bad checks -- so the state's attorney can pursue them, should it come to that.
As a final requirement of the program, bad-check writers must complete an educational course that teaches them how to manage their finances better, which will help them avoid future bad checks. Experience in other jurisdictions shows this prevention measure works well, significantly lowering the number of repeat offenders.
The state's attorney believes this is a positive step toward crime prevention. In his words, "Prevention is always preferable to prosecution."
McIntosh says he's looking forward to making this a beneficial program for everyone in the county. "Ultimately we all pay the cost of this crime because merchants are forced to raise prices to compensate for the money that's stolen through bad checks," he said. "With the Check Enforcement Program, businesses in Logan County that get involved will benefit, and all of us will benefit indirectly from fewer bad checks."
Getting involved is a simple process. Merchants can call toll-free 1-866-531-7136 to receive a packet of information, or they can contact Lisa Bobb in the state's attorney's office at 217-735-5075. Also, people can register on the Web at www.hotchecks.net/logan, a new site, and download forms from there.
[Text from file received from the office of the Logan County state's attorney]