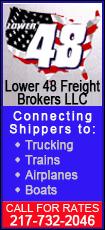 My name is William "Bill" Haak.

I served 28 years in the city fire dept. and served a little over 8 yrs. as fire chief. My time as fire chief taught me a lot about the workings of the city council. I was responsible for the fire dept.ís budget which was huge at the time. I was in charge of 21 firemen at the time of my tenure. I feel I can bring some fresh and new ideas to the council which I feel is needed at this troublesome time in our city.

I want to make a change. I also want the voices of the people to be heard because they are the city. Now they are not always listened to by the council. I will be the voice of the people. I will work with (the) mayor and the rest of the council to be fair to all and not just a select few.

We need to attract new business and help what we have to stay in business. We canít wait for economic development to come to us because it wonít. We need to build on the resources that are available here in LINCOLN. We have gaps in our city such as goods and services where most people now go outside the city to spend and buy.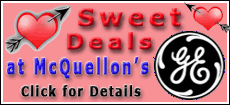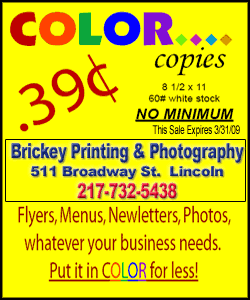 We need to help seniors and people with disabilities with some of the minor chores such as leaf pickup so they can stay in their homes and feel useful as a human being. Citywide cleanup would be a nice thing to get started again.
We must work on getting funds from state and federal grants. Grants take time and somebody with a background in writing grants.
We have to look at our streets and get some type of program in play to fix them now and not wait any longer. I also want to eliminate what happened this year during the ice and snow days. It was a shame and black eye on LINCOLN.
Vote on Feb. 24 for WILLIAM "BILL" HAAK. A VOTE FOR BILL HAAK IS A VOTE FOR CHANGE TO IMPROVE LINCOLN.
[Text from file received from William Haak]