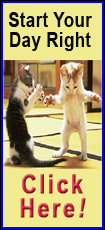 Tasha loves to watch the Biggest Loser, a reality show that brings together people who are grossly obese and helps them to regain health and wellness. It is not my favorite show. However, since it is on for two hours every Tuesday I canít help but absorb a bit and one of the most fascinating things about the show is watching the people come to grips that food is not their problem but rather a symptom of their problem. For them food has become a drug that temporarily alleviates their low self esteem, sorrow over a past event, or depression. They keep eating because they hope, wrongly, that they can eat enough to finally feel better. It never works. And so they go on TV and go through a brutal regimen all in an effort to weigh less and lead a healthy lifestyle. But it wonít work, it canít work, if they donít deal with the real problem.

And this is what we can discover as we fast, that as our physical hunger grows we are able to unfold our spiritual hunger, that need we are seeking to satiate in our lives. All of us have something or things we hunger for, acceptance, love, success, faith, joy, happiness. We long for these things. And as we allow ourselves to experience the sensation of physical hunger we unfold the realities of our true hunger and open ourselves to God in a new way. Jesus prepared for his ministry by fasting. Matthew tells us he spent 40 days and 40 nights fasting in the wilderness, shorthand for a long, long, time. When the Satan comes to tempt him, he first offers Jesus food. But Jesusí fasting has prepared him. He is hungry, starving in fact, but he has come to understand something, that we do not live on bread alone. And so, as I think about all those people on the Biggest Loser, I think constantly of Jesusí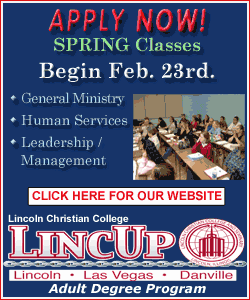 words and I remember that all the food in the world canít feed the hunger in our souls for the gifts of God. Food offers us no love, no grace, no hope, no resurrection, no promise. These are the things that feed the human soul and when we successfully ignore our stomach we might find it is our soul that has been nourished.

Prayer: Holy God, feed me. Nourish my soul. Restore my hopes. Feed my joy that I may grow in my knowledge and experience of you. I ask you to help me to prepare for Lent by finding a discipline and growing in my relationship with you. I pray in Jesusí name.
[Text from file recieved by Phil Blackburn].