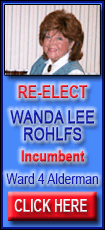 The nation's third-largest wireless carrier on Thursday reported its loss amounted to 57 cents per share in the last three months of 2008. By comparison, Sprint lost $29.3 billion, or $10.31 per share, during the same period a year ago. That figure included a $29 billion write-down of the value of its 2005 purchase of Nextel.
Excluding one-time charges, Sprint says it would have lost a penny per share. That is better than the 3-cent-a-share loss expected by analysts surveyed by Thomson Reuters.
Sprint says revenue fell 14.4 percent to $8.4 billion as 1.3 million subscribers dropped service.