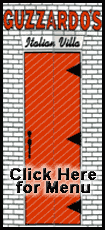 Earlier, Tokyo's Nikkei 225 stock average closed up 23.21 points, or 0.3 percent, at 7,557.65, while Hong Kong's Hang Seng finished 0.1 percent higher at 13,023.36.
The gains in Europe and Asia came after Wall Street closed modestly higher Wednesday in the wake of the latest policy initiative from President Barack Obama, who unveiled a $75 billion package of measures to breathe life back into the U.S. housing market, considered by many to be the main reason why the world economy is in the doldrums.
"Another day, another initiative. This is how it sometimes feels, and it is perhaps no surprise that markets are becoming a bit exhausted at trying to discern the impact of whatever the latest announcement, policy or program might be," said Daragh Maher, an analyst at Calyon Credit Agricole.
The housing package came in the wake of the president's signing of the $787 billion stimulus bill and U.S. Treasury Secretary Tim Geithner's bank rescue plan, which could see up to $2 trillion ploughed into the financial system.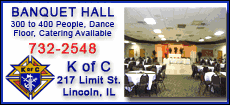 The gnawing fear that has gripped markets over the last week or so is that whatever the Obama administration or other governments around the world do, nothing can stop 2009 being the worst year for the global economy in generations.
So far, the evidence suggests that the raft of measures enacted by governments around the world have done little, if anything, to lift confidence.
Overnight, the central banks of the U.S. and Japan painted grim pictures of their respective economies.
The Bank of Japan warned conditions in the world's second-largest economy were unlikely to improve anytime soon. That warning came in the wake of the news that the Japanese economy contracted by a massive 3.3 percent in the last three months of 2008 from the previous three-month period, its worst performance since the mid-1970s.
The Bank of Japan kept its key interest rate on hold at 0.1 percent, as expected, and extended several emergency measures to increase liquidity, including its operation to buy corporate bonds from firms to help ease the funding crunch.
Meanwhile, the U.S. Federal Reserve warned that the U.S. economy was in an even worse state than thought and predicted it would deteriorate throughout 2009, with no sign that the housing market will stabilize. The Fed's bleak estimates indicated that unemployment could climb as high as 8.8 percent this year and that the economy would contract for a full calendar year for the first time since 1991.