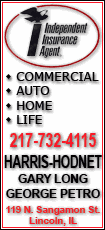 Investors will have plenty of data to sift through Thursday to get a better grasp on how the economy is faring. The Labor Department's report of initial jobless benefit claims is expected to fall to a seasonally adjusted level of 620,000 from 623,000 last week, according to economists polled by Thomson Reuters.
Despite a dip in new claims, total jobless claims filed are likely to jump to 4.85 million from 4.81 million. That would be the highest total since records began in 1967. The report is due at 8:30 a.m. EST.
The Labor Department is also set to release monthly data on wholesale prices at 8:30 a.m. EST. The Producer Price Index likely rose 0.2 percent in January, according to economists polled by Thomson Reuters. The core reading, which excludes energy and food costs, is likely to have risen by 0.1 percent.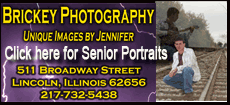 The index, which measures inflation before it reaches the consumer, fell 1.9 percent in December, the fifth consecutive monthly decline. For 2008, wholesale prices fell 0.9 percent, the first annual drop since 2001.
Investors will also get a forecast of economic activity. The New York-based Conference Board's January index of leading economic indicators is expected to be flat, according to economists. The index is designed to forecast economic activity in the next three to six months based on 10 economic components, including stock prices, building permits and initial claims for unemployment benefits.
The report is due to be released at 10 a.m. EST.
Ahead of the reports, Dow Jones industrial average futures rose 73, or 0.98 percent, to 7,556. Standard & Poor's 500 index futures gained 7.80, or 1.00 percent, to 787.30, while Nasdaq 100 index futures rose 7.00, or 0.59 percent, to 1,187.00.
On Wednesday, the Dow gained just 3.03, meaning it is still hovering within four points of its Nov. 20 low when the market plunged amid the mushrooming global credit crisis. The market dropped nearly 300 points Tuesday as investors feared that despite government programs aimed at reviving the economy, a recovery would be a long, drawn out process.