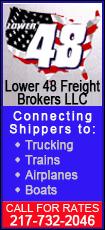 The Denver company posted a profit of $10 million, or 2 cents per share. A year ago, the company took a $1.12 billion goodwill write-down, and lost $289 million, or 63 cents per share. Newmont earned an adjusted profit of $120 million, or 26 cents per share, excluding one-time items, in the most recent quarter.
Revenue slipped 5 percent to $1.34 billion as gold sales were unchanged and copper sales decreased.
Thomson Reuters says analysts expected 25 cents per share and revenue of $1.42 billion, on average.
Newmont said net gold sales inched up to $1.3 billion from $1.29 billion a year ago, with the average cost growing to $448 per ounce from $366 per ounce last year. Copper sales totaled 40 million pounds, and costs applicable to sales fell to 65 cents per pound from $1.23 per pound.
For the full year, Newmont earned $853 million, or $1.87 per share, compared with a loss of $1.89 billion, or $4.17 per share, in 2007. The company reported $5.45 billion in gold sales and $752 million in copper sales for the year. Total revenue rose 12 percent, to $6.2 billion from $5.53 billion.
The company's gold revenue grew 26.5 percent from 2007.
For 2009, Newmont Mining expects equity gold sales to increase to between 5.2 million and 5.5 million ounces at lower costs applicable to sales of between $400 and $440 per ounce.