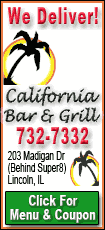 Chester Arthur Stiles, who also is accused of molesting a 6-year-old, faces 22 felony charges, including 21 that carry a life sentence.
The haunting video hasn't been shown publicly, but authorities took photo images of the girl and a man's face from it and distributed them to the media to help find the child and her attacker during a two-week nationwide search.
"You like that? Feel good?" Stiles asks the toddler in the video, according to a Las Vegas police report filed after Stiles was arrested on Oct. 15, 2007, in Henderson. Police said Stiles can be seen adjusting the camera as he sexually assaults the child.
Stiles, 38, is on trial in Las Vegas on charges he sexually assaulted the two girls in 2003. Jury selection began Tuesday and is expected to take several days.
Stiles has pleaded not guilty to 11 counts of sexual assault with a minor under 14 years of age, 10 counts of lewdness with a child under 14, and one charge of attempted sexual assault with a minor under 14.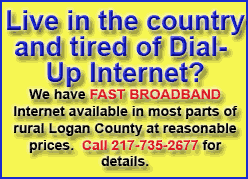 "I'm done," Stiles wrote in letters to his girlfriend from the Clark County jail, where he has been held for the past 16 months. He refers to himself as "a monster" with "no defense" facing "forever" in prison "for a crime that happened once."
"No weapon was used; no drugs, no violence, no blood, no tears, no threats," he said in one of his letters, with an apparent reference to the younger girl having "no memory of it."
"Coercion used for some touching, and they have turned it into the crime of the century," he wrote.
Stiles waived a preliminary hearing, which spared the young girls from having to testify. But after he pleaded not guilty, his defense lawyers fought to edit the letters before they are shown to the jury.
His lawyers also plan to challenge the authenticity of the videotape and raise questions about the way it came into the hands of sheriff's deputies in the nearby desert town of Pahrump.
"This is by no means an open-and-shut case," insisted Stacey Roundtree, a deputy public defender who represents Stiles. "The jury will find that they really cannot trust what they see."
No decision has been made about whether Stiles will testify, Roundtree said.
His lawyers also plan to challenge the memory of the older girl, who now lives with her mother in Washington state and is due to take the witness stand. There is no video of her alleged attack.
The case burst onto the public scene in late summer 2007 when sheriff's deputies say 26-year-old Darren Tuck gave them a videotape that he said he found about five months earlier, wrapped in a plastic bag beneath a piece of wood in a desert lot about 60 miles west of Las Vegas. Tuck later pleaded guilty to conspiracy to obstruct a public officer.
Sheriff's investigators say they were initially unable to identify the man or the child pictured in the video.