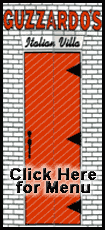 But metallics weren't just for the red carpet. Marc Jacobs presented eye-catching metallic floral coats and Nanette Lepore dressed down the bling. "We showed metallic dresses in the show with hoodies and jackets to make it casual for day with their modest and simple shape," Lepore said after her runway show.
The hint of flash fit into the space-age theme that also emerged at fashion week, but avoided a costumey feel.
"Metallic dresses are a great option when a woman wants to wear clothes that have impact but she's not a big fan of any particular color," said Hal Rubenstein, InStyle magazine. "Metallic dresses are also perfect for the minimalist because they require little or no accessorizing with jewel. They have their own sparkle built in."
OSCAR DE LA RENTA
The beauty of an Oscar de la Renta design is its luxuriousness. For fall, de la Renta stayed true to his principles and didn't offer a "recession collection," or anything that could be called a "de la Renta lite."
Fur (and lots of it) set the tone, and during the 15-minute show de la Renta did what he could to reassure fashion-followers that everything would be all right as long as they looked good.
The best of the bunch were a contemporary gray broadtail vest and a regal hooded feathered sable coat. His signature beading and embroideries were sparser than usual, but, with his socialite customers dutifully filling the former church on Park Avenue he uses to stage runway shows, that seemed a commentary on emerging trends, not trying times.
MICHAEL KORS
Michael Kors is addressing what he calls "modern times" -- designers don't like to mention the economy -- by serving up a fall collection of classics with a twist.
Turtlenecks and women's tweed suits have sexy-but-not-skin-baring cutouts around the collar bone, sheath dresses and sweaters both the get the one-shoulder treatment and the overall strong silhouette is fueled by origami-folded shoulders, perhaps a more user-friendly alternative to shoulder pads.
Kors also used origami techniques for some of the best outerwear pieces so far for fall. A black "cashgora" coat worn over a simple white cashmere pullover and gray cigarette pants was the picture of chic that Kors aims for.
MAX AZRIA
Like the sexy cover of the night, Max Azria sent all the models down the runway at the preview of his namesake collection in black catsuits, sometimes under flowing dresses.
The clothes were mostly black with sharp lines, strong shoulders and tough leather trim, but there was a more sultry quality in his use of wool, velvet, lace and other tactile fabrics.
He also figured out an alternative to the shoulder pad that has been so prevalent this season: folding the fabric on the shoulder to create a stiff square that stands away from the body without bulking it up.
In his notes to an audience that included Rob Thomas, Alicia Keys and Rachel Bilson, Azria explained he was exploring "the ethereal seduction of the dark side."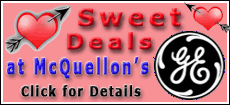 NANETTE LEPORE
Nanette Lepore turned up the heat with layers upon layers of fresh fall styles. She also managed to mine a little romance, something that's largely been missing from this round of seasonal style previews.
Who could argue with a dress that brings the next generation of plaid, with laser cutouts of the usual geometric shapes and layering gold under them to contrast the purple on the rest of the dress?