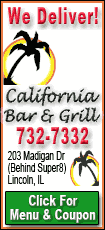 The new cans will be placed in 30 neighborhoods as part of a program which aims to help revitalize neighborhoods.
The mayor's head of neighborhood programs defends putting his name on trash cans. Kim Graziani says Ravenstahl wants people to know his administration is responsive to their needs.
Besides, mayor-branded trash cans are practically a civic tradition. Three former mayors also put their names on waste receptacles.
___
Information from: KDKA-TV, http://www.kdka.com/