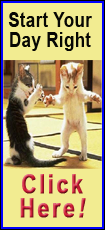 Ottawa is awash in buzz about hosting the new president; supporters are rolling in by the busload in hopes of a glimpse. Two-thirds of Canadians wanted Obama elected, a Gallup Poll found in October. Even more said the choice of the U.S. president affected their own nation.
Canada and the United States have the largest trading relationship between any two countries in the world. And for all the talk of ending a dangerous reliance on foreign oil, the U.S. depends more on Canada for imported oil than it does any other country.
So far, as Obama grapples with a crashing economy, he has kept his focus at home. As if to underscore that urgent domestic tone, he isn't staying the night or even sticking around for dinner in Canada. He will be there for about seven hours.
Yet that pace belies an agenda packed with sensitive topics.
Obama comes bearing a pro-trade message to assuage Canadian concerns over protectionism; a promise of a new strategy in Afghanistan as Canada moves to yank out all its troops there; and talk of clean-energy cooperation as controversy hangs over Canada's oil-rich sands.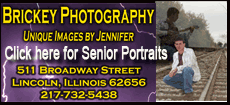 More broadly, Obama's presence signals a fresh start.
"It's the first step in continuing to rebuild the image of the United States abroad by turning to our closest neighbor," said John K. Glenn, director of foreign policy at the German Marshall Fund of the United States, a nonpartisan think tank.
Harper, who heads a Conservative government, had a good relationship with Obama's predecessor, George W. Bush, calling him a president who "never promised me anything he couldn't deliver." And Canada's ties with the U.S. run deep. Still, Bush became deeply unpopular in Canada, which had a spillover effect.
"Canadians are gaga over Obama," said David Biette, director of the Canada Institute at the Woodrow Wilson Center for International Scholars. "It gives Harper a lot more leeway with the United States."
A spokesman for Harper, Kory Teneycke, previewed the visit by underlining similarities between his boss and Obama. He said both have similar ages and young families and are "policy-focused intellectuals."
Personalities aside, matters of war and economic strife await Obama and Harper.
Canada is planning to pull its 2,500 combat troops out of Afghanistan's volatile south by 2011, following the loss of more than 100 troops killed in the country since 2001. Obama is headed the other direction, dispatching 17,000 more U.S. troops to the war zone.