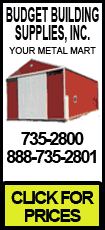 Such a government could freeze peace talks with the Palestinians, hurt Israel's standing in the world and place it on a possible collision course with President Barack Obama, who has said Mideast peacemaking will be a top priority of his administration.
Lieberman's Yisrael Beitenu Party finished third in the election, essentially allowing him to determine whether Netanyahu or his chief rival, Foreign Minister Tzipi Livni, would be able to form a parliamentary majority.
Lieberman announced his decision in a meeting with President Shimon Peres, who is holding consultations with political parties this week before choosing a candidate to form a government. If Peres names Netanyahu, then Netanyahu will have six weeks to work out a deal with other parties to create a coalition.
Lieberman told Peres that Netanyahu's Likud Party should head the new government, but that he supports a broad coalition that includes Livni's centrist Kadima Party as well.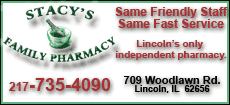 "We need a wide government with the three big parties, Likud, Kadima and Yisrael Beiteinu," Lieberman said. "Netanyahu will lead the government but it will be a government of Netanyahu and Livni together."
Lieberman has raised eyebrows around the world with his calls to make Israel's Arab minority swear loyalty to the state or lose their citizenship.
After Lieberman's announcement, Kadima officials said they were likely headed toward the opposition. Kadima leads the lame-duck government, and Livni had campaigned on pledges to continue peace efforts with the Palestinians.
"If Kadima will join a government like this, based on these guidelines, Kadima will be wiped off the political map," Kadima Cabinet Minister Meir Sheetrit told Israel Radio. "Kadima can be the only alternative to the Likud reign in the future."
Another Kadima Cabinet minister Zeev Boim, said Kadima would not serve as a "fig leaf" for a hardline government.