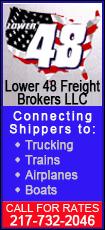 The poll released Wednesday also found public support dipped slightly in the past month for the $787 billion package of tax cuts and government spending President Barack Obama signed into law this week on the promise that it will save or create 3.5 million jobs and re-ignite the economy.
"I lost a job myself," said Edd Winkler, 40, a married attorney and father of two in Grand Rapids, Mich. "There were just too many attorneys for the amount of work we had coming in to the firm at that time." Winkler has opened his own practice, and says most of his work involves bankruptcies.
"I know a lot of other people who have lost jobs," he added.
Mariann Lewis, 55, of Stewartstown, Pa., says she was laid off this month from her job in a grocery store's deli department.
"It's pretty sad when a food store lays people off," said Lewis, who is married. "It's not like people are going to stop buying food."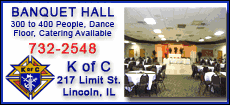 Lewis said she didn't work there long enough to qualify for unemployment, and her family has begun using credit cards to pay for expenses, including a relative's funeral. "We went through all of our savings," she said.
Winkler and Lewis are among those who are increasingly worried about their personal economic circumstances, according to the poll.
Nearly half of those questioned, 47 percent, worry at least somewhat about losing a job, up from 28 percent in February 2008. Nearly three-fourths, or 71 percent, say they know someone -- a friend or a relative -- who has lost a job in the past six months because of the economy.
Fear of being thrown out of work is so widespread that equal percentages of higher- and lower-income workers, 47 percent, worry about losing their jobs. Last year, only 20 percent of those earning $50,000 or more annually worried about joblessness, as did 35 percent of those earning less than that.
Nearly two-thirds of people, 65 percent, are at least somewhat worried about paying their bills, up from 46 percent last year.
More than two-thirds, 69 percent, worry that the value of their stocks and retirement investments will drop, up from 59 percent a year ago.
More than half, 53 percent, aren't confident they'll have enough money to live comfortably in retirement, up from a third, 34 percent, in February 2005.
Dean Verinder, a 40-year-old Houston engineer who fears declining oil prices will cost him his job, said he's saving money these days.
"I'm not putting any money into the stock market," he said. "I was lucky. I pulled all my money out before it crashed."
Support for the economic stimulus plan, which Obama signed Tuesday, was at 52 percent, compared with 55 percent last month.
Winkler said he wasn't confident the program would create jobs, and thinks that those it does create will be low-paying.