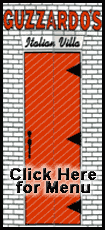 Critics say the deal effectively cedes Swat to the Taliban and could embolden other militant groups challenging Pakistan's shaky secular government. But Pakistani officials say the deal is no concession, arguing that it addresses long-standing demands for a more efficient justice system in Swat and surrounding areas.
A similar deal in Swat last year collapsed in a few months and was blamed for giving insurgents time to regroup.
The cleric, Sufi Muhammad, met with the Swat Valley Taliban chief in an undisclosed location, Taliban spokesman Muslim Khan said. Leader Maulana Fazlullah is the son-in-law of Muhammad, an Islamist chief once imprisoned for sending his followers to fight alongside the Taliban in Afghanistan but who has since publicly renounced violence.
"They are discussing how to ensure peace and how to ensure the provision of speedy justice" to the people, Khan said.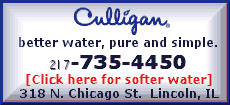 On Tuesday, a Pakistani TV reporter who had been covering a peace march by Muhammad and his supporters was shot and killed. Authorities have not named any suspects in the killing of Musa Khan Khel, 28, and neither has his employer, Geo TV.
Khan condemned the killing, saying that whoever did it wanted to "derail the peace process."
Over the last 18 months, militants have battled security forces, beheaded political opponents and burned scores of girls' schools in the Swat Valley, which lies near Pakistan's tribal regions -- longtime Taliban and al-Qaida strongholds bordering Afghanistan.
Mian Iftikhar Hussain, information minister for the North West Frontier Province, visited Swat's main city of Mingora on Thursday and praised an earlier Taliban decision to observe a 10-day cease-fire.
He condemned the reporter's killing, warning that a "third hand" could be trying to disrupt the peace process. He did not explain, though the provincial government has rocky relations with the Pakistani army.