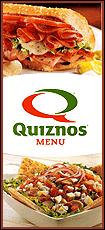 The Pacific Fishery Management Council reported this week that 66,264 natural and hatchery chinook or "king" salmon adults were estimated to have returned to the Sacramento River basin in 2008 to spawn, the lowest estimate on record.
The council uses the estimates to determine if it should recommend limits on commercial and recreational fishing.
"Our team is putting together the forecast this week, will come out some time next week," Chuck Tracy, the salmon staff officer for the council, said Wednesday. Its final recommendation on fishing limits will be made in April.
The numbers are down from about 90,000 in 2007, which led to bans in 2008 on commercial and recreational salmon fishing off the coasts of California and most of Oregon. In contrast, more than 750,000 adult salmon were counted in the Sacramento River basin in 2002.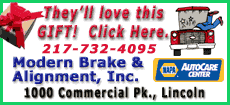 The sharp drop in the king salmon that swam from the Pacific Ocean through San Francisco Bay to spawn in the Sacramento River and its tributaries last fall is part of broader decline in wild salmon runs in rivers across the West in recent years.
The Sacramento River chinook run serves as a bellwether for the Pacific's salmon fishermen -- the run often provides the bulk of salmon caught off the coasts of California and Oregon.
In the Sacramento Delta, fishermen and regulators believe large pumps used to move water around for farming and other uses is to blame for the falling numbers. Others say changes in the ocean due to greenhouse gas pollution also are killing the fish.
Environmental advocates blame the state's system of canals, dams and pumps, and have sued the National Marine Fisheries Service to impose restrictions to help save fish.
"These most recent salmon numbers ... are further proof that (pumping) operations ... are harming salmon," said Mike Sherwood, an attorney for environmental advocacy group Earthjustice that filed the suit.