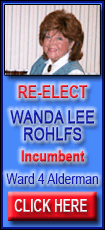 The woman, Leslie Mostel-Paul, tells NBC's "Today" show that she complained about the same chimp who critically injured a woman this week and was fatally shot by police.
Mostel-Paul says the chimp, Travis, bit her hand.
Travis' owner says he was a loving pet whose violent behavior Monday was out of character.