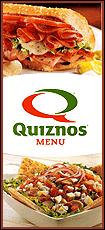 Burris has announced he will no longer speak with the media, even as a preliminary U.S. Senate Ethics Committee inquiry gets under way, Illinois lawmakers ask local prosecutors to look into perjury charges and calls for his resignation grow, even from his own party.
"Our state and its citizens deserve the whole truth, not bits and pieces only when it is convenient," Rep. Phil Hare, D-Ill., said Wednesday in calling on Burris to step down.
Burris had been scheduled to continue his weeklong "listening tour" in northern Illinois on Thursday -- scheduled before the new furor -- but that was postponed "in order to hold private meetings," his office said. An amended Friday schedule listed only events closed to the press.
Illinoisans who thought they had put one big mess behind them with Blagojevich's ouster are getting that queasy, here-we-go-again feeling.
"I think he should resign," Jan Treptow, 58, a registered nurse in Chicago said Wednesday. "He seems to have lied. We've got enough dishonesty."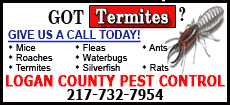 Blagojevich was arrested Dec. 9 on charges he plotted to sell President Barack Obama's vacant Senate seat for campaign cash or a plum job for himself. Before he was impeached and removed from office, he defied lawmakers by appointing Burris to the Senate.
Now Burris is accused of lying to an Illinois House committee back in January when he testified that he hadn't had contact with key Blagojevich staffers or offered anything in return for the seat.
Last weekend, Burris released an affidavit saying he had spoken to several Blagojevich advisers, including Robert Blagojevich, the former governor's brother and finance chairman, who Burris said called three times last fall asking for fundraising help. This week, Burris admitted trying, unsuccessfully, to raise money for Blagojevich.
Illinois Sen. Dick Durbin, the U.S. Senate's No. 2 Democrat, said Wednesday that "the accuracy and completeness" of Burris' testimony and affidavits "have been called into serious question."
"Every day there are more and more revelations about contacts with Blagojevich advisers, efforts at fundraising and omissions from his list of lobbying clients. This was not the full disclosure under oath that we asked for," Durbin said in a statement.
Republicans launched myriad complaints on the House floor about Democrats, Burris, and Illinois' shady reputation. Some said the Legislature should conduct a special election to replace him.