A drop in driver's license applications from out-of-state residents certainly suggests they've cooled to the Sunshine State's charms. The number of applications from outsiders has tumbled 30 percent during the past five years -- dropping from more than 585,000 in 2003 to about 410,000 in 2008, according to an analysis by The Associated Press.
New Yorkers have snubbed Florida in the largest numbers, with 34,000 fewer applicants coming from what has long been Florida's No. 1 feeder state. That's a decline of almost 50 percent. The next biggest drop came from New Jersey, with 11,000 fewer applicants.
Theories abound on why people are finding Florida less attractive. The recession. The awful housing market. Hurricanes. High insurance costs. Battered retirement funds. And, perhaps, the end of the "9-11 effect," which demographer Jan Vink said caused more people to move out of New York to Florida after the terrorism attacks in 2001. That migration spike peaked in 2005, but Vink isn't sure what has caused it to taper off.
"Were houses getting too expensive?" said Vink, who works for Cornell University's Program on Applied Demographics in New York. "Did people start to feel nervous about the downturn in the economy?"
Florida appears to be suffering more than other states that have lured large numbers of newcomers in recent years.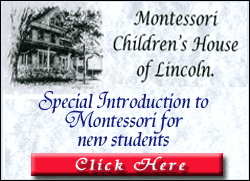 United Van Lines, which issues an annual summary of where people are moving based on its shipments, said other warm-weather states such as Alabama, Arizona, Nevada, the Carolinas and Texas continued to see significantly more people moving in than leaving last year.
But Florida was losing its pull, with roughly equal numbers of shipments entering and leaving the state last year. As recently as 2003, the moving company reported it hauled three shipments into Florida for every two that left.
Population increases have traditionally been the economic engine in this state of almost 19 million residents. Enticed by subtropical weather and relatively inexpensive housing, new Florida residents bought homes, added to the tax base and created demand for new shopping malls, schools and other development.
While annual population growth for the past decade ran between 2 percent and 2.5 percent, it dropped to 0.7 percent in 2008. Florida now has its highest unemployment rate in 16 years -- 8.1 percent in December -- and one of the nation's highest home foreclosure rates. With thousands leaving the state almost as fast as others arrived, Florida's population increased by only about 127,000 last year.
Florida newcomer Adele Coble has seen "some pretty ugly stuff" since she moved to Miami Beach from St. Louis. New people she meets have been laid off, and some friends have been forced to move out of their apartments because their landlords' properties went into foreclosure.