Bomke: 1,500 new bills and counting for state legislature this session

Send a link to a friend
[February 19, 2009] SPRINGFIELD -- More than 1,500 bills had been introduced by Feb. 11, as state legislators began the 96th General Assembly in earnest. On Tuesday and Wednesday last week, Senate and House committees began considering legislation, though state Sen. Larry Bomke, R-Springfield, says that lawmakers will continue to file bills until the bill introduction deadline on Friday.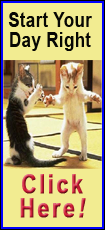 Legislative leaders announced last week that the newly-formed Joint Committee on Government Reform will have public meetings at the state Capitol every week from Feb. 18 to March 31.The committee will consider four specific topic areas during the course of seven weeks. The four topic areas are open government, outside influences on government, campaign reform and procurement issues.

The committee will receive testimony and insight from experts and the public on how to best repair Illinois' reputation -- which has been tarnished by years of backroom deals, nepotism and pay-to-play scandals. In April, the committee will use the information gathered from the previous hearings to aid in the development of legislation targeting these abuses.

Last week Attorney General Lisa Madigan also pushed for greater transparency in state government, sending Gov. Pat Quinn a letter requesting that he use his executive authority to open access to state records. The attorney general said that Quinn should designate special staff to supervise requests for state records. She also recommended that the new administration review the Blagojevich administration's refusals to make available certain public records, to ensure no violations had occurred.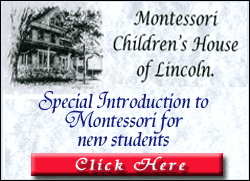 Though good government initiatives have received a lot of interest following Rod Blagojevich's impeachment and trial, the state's budget crisis continues to be a primary concern in the Statehouse. Quinn has begun tackling the massive task of trying to balance the state budget -- in the face of a deficit that some speculate could reach $9 billion by next year.
The governor told state agencies to reduce spending by 1 percent by the end of the state's fiscal year on June 30. It is estimated that the budget cut of 1 percent would add up to be approximately $165 million. He has also said that vacant jobs will not be filled, and he instructed government agencies to cut back on travel and hold off on significant state purchases and entering into contracts.
One bill was signed into law last week. Senate Bill 2275 raises the age of juvenile court jurisdiction from 17 to 18 years for misdemeanor offenses, and also creates a Task Force on Juvenile Justice Jurisdiction.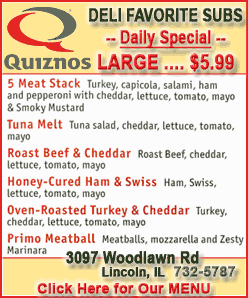 Numerous Illinois Senate committees met on Feb. 10 and 11 to consider and approve legislation. The following measures were among those approved by Senate committees:
Allergies (Senate Bill 152) -- Requires the development of clear and consistent safety guidelines and policy for life-threatening food allergies; the guidelines are to be provided to each school board for implementation.
Child support (Senate Bill 100) -- Adds additional ways of serving a child support income withholding notice to a person as a way to ensure they are obligated to pay the child support.
IMRF (Senate Bill 153) -- Requires each school board employing an elected trustee of the Illinois Municipal Retirement Fund to make available 20 days of paid leave of absence per year to attend IMRF meetings.
Parental visitation (Senate Bill 101) -- Expands the criminal offense of unlawful visitation interference to include interference with parenting time or joint custody orders.
Pedestrian safety (Senate Bill 30) -- Provides that when a pedestrian is in the crosswalk, the driver of a motor vehicle must stop and yield -- rather than stop and yield "if necessary."
Sick leave (Senate Bill 35) -- Requires school boards to grant 30 days of sick leave for birth and adoption.
Preschool for All (Senate Bill 79) -- Mandates that all Preschool for All programs collaborate with Head Start.
[Text from news release from the Illinois Senate Republicans]