State unemployment service goes to 16-hour days to help Illinoisans

Send a link to a friend
[February 19, 2009] CHICAGO -- For the second time in less than two months, officials have expanded the hours during which Illinois claimants can use the telephone to certify for unemployment insurance benefits. The expansion is part of a multifaceted approach to deliver benefit payments and services more quickly and efficiently as a record number of job losses spread across the country.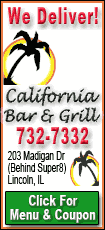 Hours for the telephone-based system, TeleServe, have expanded to 5 a.m.-9 p.m. to better accommodate the rising number of jobless who qualify for unemployment insurance. In addition to increasing TeleServe hours, the Illinois Department of Employment Security is adding telephone capacity and expanding the computer hardware and software to increase the number of telephone calls that can be processed. Potential claimants are encouraged to file their claims on the Internet and to receive those funds through direct deposit. All are part of a coordinated effort to ensure claimants receive their pay in a timely manner and that wait times at employment security offices are kept to a minimum.

"We recognize the economic crisis is causing frustration and worry for thousands of Illinois residents," IDES Director Maureen O'Donnell said. "Expanding TeleServe hours, increasing the actual number of phone calls we can receive, and encouraging Internet use and direct deposit are designed to improve service under very challenging conditions for our customers."
National unemployment data for January reported the unemployment rate at 7.6 percent, the highest level in 16 years. The federal Bureau of Labor Statistics reported that 598,000 jobs were lost in January, the largest for any single month since 1974. Illinois reported a 7.6 percent unemployment rate for the month of December, the most recent figures available. The national unemployment rate for December was 7.2 percent.
Higher unemployment rates mean higher call volumes to TeleServe, the automated telephone system used by those collecting unemployment insurance to certify their employment status so they can receive a benefit payment by either direct deposit or debit card. In December, TeleServe hours were expanded to 6 a.m-8:30 p.m. from 7 a.m.-7 p.m.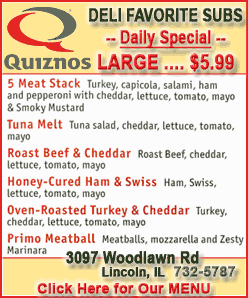 "We are working to deliver services as efficiently as possible," O'Donnell said. "To that end, we encourage people to use the Internet for first-time unemployment claims and to access information regarding career counseling and jobless benefits."
Unemployment insurance is a state-operated insurance program designed to partially compensate workers for lost wages. If an unemployed individual meets specific eligibility requirements, the insurance program ensures that they will have some income while looking for a job, up to a maximum of 26 weeks in a one-year period. Two federal extensions of unemployment insurance also are available. Unemployment insurance benefits are funded by tax dollars collected from Illinois employers.
Although IDES officials strongly encourage using www.ides.state.il.us to obtain general information and file an unemployment claim, there are some claims that must be completed at a local office, such as wages earned from more than one state (initial combined wage), wages earned from outside Illinois (interstate benefit claims), and wages that involve the military or federal government. These forms are more complex and require an office visit. Office locations are available at www.ides.state.il.us.
[Text from file Illinois Department of Employment Security received from the Illinois Office of Communication and Information]