Laura on Life
Lovable lunatics
By Laura Snyder

Send a link to a friend
[February 21, 2009] It's in the genes, I guess. I'm raising a bunch of lunatics. It's not surprising, though, because I understand their ravings, which means that I must be touched in the head as well. People have often hinted to that fact with looks that are totally inappropriate after I have just uttered what I thought was a relevant comment. Looks of horror, shock, condescension and amusement. But I've always considered the rest of the world nuts.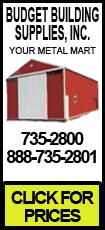 However, I have come to realize that maybe I am just a little off. I need only to look at my family to realize that their madness could only come from me.

One glance at my 25-year-old's Facebook page shows the truth of the matter. He's been obsessing about a certain groundhog that holds the entire human race in thrall by calling for six more weeks of winter. How is it possible that we have given so much power to a rodent? My son has decided that something must be done about this travesty of human dependence. If there was any doubt in your mind about my sanity, this will certainly clinch it: I agreed with him.

In my more lucid moments, I realized that most people don't put a lot of thought into what a groundhog's opinion might be. But if the groundhog says six more weeks (and we are assuming that he can talk), we automatically believe he must be right. If we can suspend our belief system that much, what do we need the FDA for?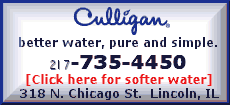 Wake up, people! This is an animal that lives in a hole, does not contribute positively in any way to society as a whole and apparently spews total nonsense on a regular basis. He's Saddam Hussein … with more fur … and look how we felt about that guy!
So … my oldest son lives in his own little madcap world and I check in from time to time.
His 21-year-old brother reads books that were written by crazy people. Books about zombies and how to protect yourself from them. OK, weird, but in a sense, half the world is made up of "zombies." Maybe not of the fleshing-eating kind, but certainly the soul-sucking type. You know who they are, don't you?
He also reads books that theorize how the world will end. This is where we have an intellectual parting of the ways. If the end was imminent, I would just as soon not know about it, thank you. So, yes, he's deranged.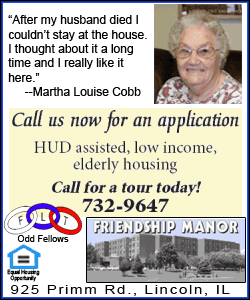 My 12-year-old is a font of misinformed trivia. Our talks on the 10-minute drive to school are about everything from Neanderthals' teeth and why they are so healthy, to how to remove the water from the inside of his sister's doll after she had given it a bath.
"If you squeeze the belly, the water squirts out of her armpits. Sometimes you have to take the head off, though."
Totally bonkers.
Happily, my daughter's brand of lunacy only extends as far as her wardrobe choices. It is not uncommon to see her dressed in an orange-and-white striped sleeveless shirt on a day when the temperature hasn't reached the 30s. She would "match" this with teal-colored pants and, because she was cold, a bright pink, zip-up sweater with jovial-looking snowmen embroidered on it with sequins and beads. She's absolutely unhinged!
My 7-year-old likes to take things apart. So, I gave him an old sewing machine that he attacked like a Tyrannosaurus on raw meat. Hours later he extracted a random part from the inside of this machine, wrapped it in baby-shower wrapping paper and a half roll of Scotch tape, and presented it to me with a shy smile. "Here. This is for you," he said. "Can I have a cookie?"
Stark, raving mad.
I guess it's true, then. I have raised a bunch of lovable lunatics. And I'm afraid there is no hope for my own sanity because I adore each and every one of them.
[By LAURA SNYDER]
You can reach the writer at lsnyder@lauraonlife.com Or visit www.lauraonlife.com for more columns and info about her books.