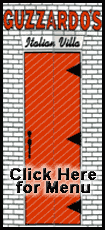 The child-friendly version of its Coartem malaria pill dissolves in water, as well as breast milk, and tastes like fruit juice.
"If our children accept this new form (of the malaria drug) then it will mark a major step forward," Senegalese Health Minister Safiatou Thiam Sy said on the sidelines of Friday's launch in the West African country.
Though preventable and treatable, malaria remains one of the world's biggest killers, claiming 1 million lives each year. Nine out of 10 of malaria deaths occur in sub-Saharan Africa - and the majority are children. The World Health Organization estimates that every 30 seconds a child dies of malaria in Africa.
Hans Rietveld, director of marketing for Basel, Switzerland-based Novartis' malaria initiative, said that until now, mothers were forced to crush the anti-malarial pill and mix it with sugar in order to trick children into swallowing it.
Even under a cloak of sugar, the pill still tastes bitter, causing many children, especially infants, to spit it out.
Partially funded by the Bill and Melinda Gates Foundation, the children's version of Coartem is being launched in several African countries this week, including Senegal.
It is being provided to participating governments for a subsidized price of 30 cents per treatment course per child - a cost that Sy says is affordable for a majority of Africans.