The UCLA program had one of the highest transfer rates in 2006 for younger women. That rate - 3.5 embryos per cycle - matched that of the West Coast IVF Clinic in Beverly Hills, Calif., where Suleman was treated. Shamonki said changes he implemented after he took over drove down UCLA's rate to 2.1 embryos the next year.
Fertility specialists have attacked Suleman's doctor, Michael Kamrava, for using so many embryos. Suleman, 33, has said she had six embryos implanted; two presumably split. She said she refused selective abortion to reduce the number, which is a common option in such cases. Kamrava has declined requests for interviews.
The reproductive medicine society and the Medical Board of California are looking into the case.
Europe has brought down transfer rates and multiple births through laws and voluntary agreements. England and Sweden have laws barring more than two embryo transfers for younger women.
In Sweden, "we have a slogan: One at a time," said Dr. Karl Nygren, former head of an IVF monitoring committee for the European Society of Human Reproduction and Embryology.
Seventy percent of in vitro fertilization procedures in Sweden involved only a single embryo in 2005, according to Nygren. For Europe, the average was 20 percent. By contrast, only 11 percent in the U.S. involved one embryo in 2006.
A key difference, though, is that health programs in Europe cover the cost, so that if one attempt fails, women can try again without having to worry about the expense.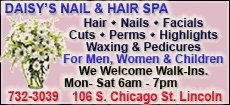 In the U.S., most patients have to foot the bill for IVF, which costs about $12,400 per attempt. Only 14 states make insurers cover some infertility treatments.
---
On the Net:
CDC fertility clinic reports: http://www.cdc.gov/ART/