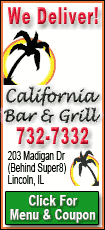 Illinois' gift is the promise of billions in federal money for a vast array of projects and programs ranging from repairs of crumbling highways and schools to shoring up unemployment benefits.

The state should pull in $8.8 billion in stimulus money, according to the National Governors Association and National Conference of State Legislatures. Other estimates vary by billions, depending on assumptions and calculations.

In amounts going to individual states, Illinois ranks sixth -- roughly where it ranks nationally in population. California is getting the most stimulus money, at around $26 billion, according to NGA/NCSL estimates.

"Illinois believes that it did get its fair share under the stimulus plan," said Bob Reed, a spokesman for Gov. Pat Quinn, on Wednesday. "We're satisfied."
Illinois' share of the bill includes around $3 billion in Medicaid funding; more than $1.7 billion through a stabilization fund for school districts, public colleges and universities; and around $1.5 billion for transportation.
Longtime advocates of more public spending on the state's aging infrastructure say they're pleased, too. But they hasten to warn the federal cash injection won't come close to solving all Illinois' road and public transit woes.
"This is just a down payment of what needs to be done of over the coming years and decades," said Brian Imus, director of Illinois Public Interest Research Group. "The state legislature will still need to get its own capital program in place."
The Chicago area alone, he added, will need at least $10 billion over the next decade to repair its mass transit networks -- parts of which are more than five decades old.
Among the comparatively small Illinois projects set to receive money is one that helps senior meals programs cope with food and fuel cost increases; it'll get more than $2 million. There's also more than $3 million for school lunch programs.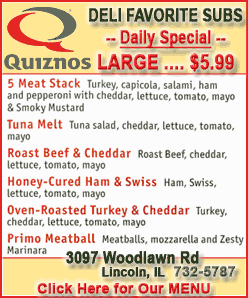 President Barack Obama signed the $787 billion stimulus plan Tuesday, predicting the package of spending and tax cuts marked "the beginning of the end" of America's worst economic slide since the 1930s-era Great Depression.
Democrats also hope the plan will save or create 3.5 million jobs across the country. Nearly 150,000 of those jobs will be in Illinois, according to the White House.
Most spending details have yet to be worked out in Illinois, including which road projects and schools will get federal money. State officials hope to identify more specific projects within the next few weeks, Reed said.
One of the only agencies to have already drawn up a detailed list of projects it wants funded is the Illinois Department of Transportation, which last week released a nearly $700 million wish list dominated by road repair projects.
States won't want to linger long in making decisions. Slow deliberation is likely to be penalized with use-it-or-lose-it provisions in the federal bill that can take money away from states that don't spend funds fast enough.
"States will be rewarded for spending the money sooner rather than later," Imus said.
[Associated Press; By MICHAEL TARM]
Copyright 2009 The Associated Press. All rights reserved. This material may not be published, broadcast, rewritten or redistributed.