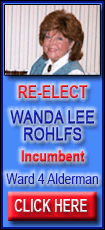 Both Fukui and Ito said the change at the helm is a message of its determination to turn a new leaf and press ahead with technological innovations -- its longtime strength -- to lift its sagging business, and have the momentum to be prepared to take advantage of a recovery, when it comes.
"We are facing hardships that come once in a 100 years," Ito said.
Ito said he would continue in Fukui's footsteps in developing ecological and affordable products such as the Insight gas-electric hybrid, which has been a hit since going on sale recently.
"Honda's strength has been its sensitivity to changing times and ability to respond quickly to customer needs," he told reporters at the company's headquarters. "My job is to come up with products that can pave the way for new times."
The move, part of a reshuffling of its board, follows a similar change at the top at bigger rival Toyota Motor Corp., who recently named Akio Toyoda, a member of the founding family, replacing Katsuaki Watanabe.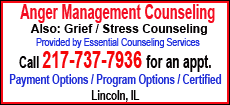 The change at Honda, which makes the Insight hybrid and Accord sedan, still needs shareholders' approval at a meeting in June.
There had been some speculation that Fukui, who has already served six years as president, may step down, but the timing was uncertain.
Yoshihiro Okumura, general manager at Chiba-gin Asset Management, said that simply changing presidents won't offer any quick fix for the industry's deep problems.
"Honda is creating a new setup, but there is no change to the fact that the tough times are here to stay," he said.
But with its performance battered, Honda likely saw the timing was right for change, Okumura said.
Honda, has fared relatively better than Toyota, the world's biggest automaker, in riding out the downturn, partly because Honda doesn't make large trucks and tends to be more nimble.
But even Honda is also hurting and has been curbing production and reducing workers at its plants.
Honda, whose October-December profit plunged 90 percent, is expecting 80 billion yen ($856 million) in profit for the fiscal year ending March 31. Earlier, it had projected a 185 billion yen profit.
The strong yen, which erodes the earnings of exporters, has also cutting profits at Japanese automakers.
Rival Toyota has forecast its first net loss since 1950 for the fiscal year through March.
On Monday, Toyota announced more management changes, including the retirement in June of three executive vice presidents -- Mitsuo Kinoshita, overseeing accounting and personnel, Masatami Takimoto, in charge of technology, and Kyoji Sasazu, who had led business develoment and purchasing. Four senior managing directors were promoted to executive vice president at Toyota.