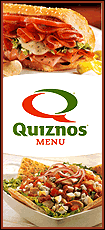 "I'd be lying if I haven't made a version of this speech before," she said. "I think I was probably 8 years old and staring into the bathroom mirror and this (Oscar) would be a shampoo bottle. But it's not a shampoo bottle now."
She thanked her husband, director Sam Mendes, and their two children. And she also thanked her father, saying "Dad, whistle or something 'cause then I'll know where you are." He whistled back from his seat at the Kodak Theatre.
"You just don't think that these dreams that seem so silly and so impossible could ever really come true," Winslet said backstage.
This is the first Oscar for Winslet, who's been nominated five other times for her roles in "Titanic," "Sense and Sensibility," "Iris," "Eternal Sunshine of the Spotless Mind" and "Little Children."
But the British actress seemed a shoo-in to win this year: She gained Oscar momentum after snagging a best supporting actress award at the Golden Globes for her role as a former Nazi camp guard in "The Reader," as well as best dramatic actress for her role as an unhappy housewife in "Revolutionary Road."