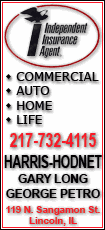 On her first overseas trip as President Barack Obama's chief envoy, Clinton also hit a few bumps as she championed the administration's idea of "smart power," which combines traditional diplomatic contact with elites and hands-on encounters with the masses.
She infuriated many supporters by toning down the traditional U.S. emphasis on China's human rights record. She alarmed State Department purists with a candid, on-the-record assessment of a previously taboo topic, a possible change in leadership in secretive North Korea.
In unusual public comments, she likened much of diplomacy to a high-stakes stare-down and dropped in a healthy dose of criticism for President George W. Bush and his foreign policy team. She accused them of needlessly alienating much of the world with arrogance and ignorance.
Clinton, who split time in Asia between official meetings and informal group gatherings with students, civic leaders and journalists, was unrepentant. And, she unabashedly said she would use her and Obama's personal popularity to make their nation's case.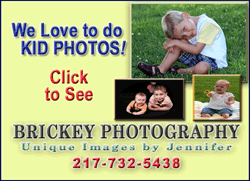 "A lot of international diplomacy is a head game," she told reporters in Seoul, South Korea, bluntly describing the administration's outreach to governments in North Korea and Iran and explaining her willingness to dive into crowds to make personal connections with foreigners.
"This is a work in progress, but I think it is more effective approach than adopting this kind of hands-off, name-calling, under-no-circumstances attitude," Clinton said, referring to the Bush era.
Her comments, midway through the frenetically paced trip, came after she had enthralled young audiences in Tokyo, Seoul and Jakarta, Indonesia, with anecdotes about her childhood, her husband and her daughter, and charmed leaders in each capital with her ebullience.
"It's glorious to meet you," a Tokyo University student told Clinton at her first town hall meeting. It turned out to be a preview of the joyous receptions she would get in both public and private settings.
In Indonesia and South Korea, crowds seemed enraptured by her presence. Audiences asked questions well outside the realm of foreign policy -- about motherhood, romance, career choices, beauty tips and her musical tastes.
"Such a great honor for me to be here," one Indonesian journalist gushed. "My question is you are probably the most popular U.S. secretary of state here in Indonesia. How do you deal with this and how do you think this would affect Indonesia-U.S. bilateral relationship?"
One of several female South Korean journalists asked how Clinton managed to look "very young and energetic" given her grueling schedule.
"I look very young? Oh my goodness, I hope somebody is recording this!" the 61-year-old Clinton said.
Clinton clearly was pleased with such one-on-one contact, saying later: "Having the ability to kind of get down into the population in a way that creates a receptivity toward American policy is a significant advantage."
At her last stop in Beijing, where she was seeking Chinese help in stabilizing the global financial crisis and combatting climate change, powerful State Councilor Dai Binggou nearly swooned. "You look younger and more beautiful than you look on TV," he said.
Clinton appeared to blush, then composed herself and replied: "Well, we will get along very well."