Sen. Roland Burris could face that charge if he lied under oath on Jan. 8 when he didn't fully disclose contacts he had with Gov. Rod Blagojevich or his advisers before the governor appointed him to President Obama's former Senate seat, legal experts say.
But as the clamor escalated this past week, those experts say perjury is a tricky and hard-to-prove charge and not enough is known yet to say whether a full-fledged investigation is warranted -- let alone an indictment.
"Those who say this is a slam-dunk perjury case are wrong," said Patrick M. Collins, who headed the team of federal prosecutors that sent former Gov. George Ryan to prison. "Those who say this is not a perjury case are premature."
Illinois lawmakers already have asked local prosecutors to look into possible perjury charges, and state Rep. Jack Franks, a fellow Democrat, has introduced a resolution urging the U.S. Senate Ethics Committee to expel Burris.
Collins, now in private practice, successfully prosecuted several perjury cases, including that of Ryan's former top aide, Scott Fawell.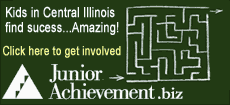 He said prosecutors weighing whether to conduct a perjury investigation might want to study FBI wiretaps that led to now-pending fraud and bribery charges against Blagojevich, who appointed Burris on Dec. 30 and was booted out of office just a few weeks later. What Burris may have said on the tapes, if anything, could be crucial.
U.S. Attorney Patrick J. Fitzgerald made similar tapes available to state lawmakers as evidence in their impeachment case against Blagojevich.
American politics has spawned some spectacular perjury cases. The biggest was probably that of former State Department official Alger Hiss, convicted in 1950 amid still disputed claims that he was involved in Soviet espionage.
And Fitzgerald personally prosecuted former Vice President Cheney's chief of staff, I. Lewis "Scooter" Libby, for lying to a grand jury in Washington's CIA leak case.
But perjury cases are not common because they are notoriously hard to prove.
For one thing, vague, fuzzy, ambiguous, evasive or incomplete answers under oath may be frustrating and infuriating but they aren't perjury. It has to be an intentional misstatement of a material fact -- in other words, an outright lie.
Some of Burris's testimony Jan. 8 before the House impeachment committee appears to fall into the fuzzy or vague category. He has been saying he "was not given the opportunity" to mention certain conversations because the questioning was fast-paced and the questioners changed the subject frequently.
Prosecutors must also prove the defendant intended to lie. It doesn't count if he merely had a brain cramp or suddenly got tongue-tied on the witness stand.
"They are always hard cases to make because the question of whether the defendant had the intent to lie is critical," said David Yellen, dean of the Loyola University law school and an authority on criminal law.
"Based on what we know today, the chances of Mr. Burris being successfully prosecuted for perjury are slim to none," he said.
Burris's first statement about his relations with the Blagojevich administration before his appointment came in an affidavit presented to the impeachment committee. He said he had no contact with anyone about the seat until Blagojevich attorney Samuel E. Adam approached him about it.