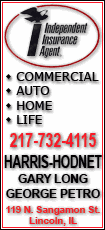 Now 38, married and with three kids, Lloyd called the sheriff in Utah on Monday to pay the fine. She was told someone would have to call her back.
The Providence Journal reported that instead, Narragansett police came to her house and arrested her. She was booked, held overnight and released the next day after paying the fine by credit card.
Lloyd said not paying the fine earlier was "so stupid" and that police and court personnel were nice.
___
Information from: The Providence Journal, http://www.projo.com/