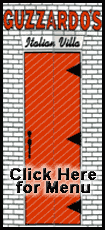 Thirty-year-old Joshua D. Kay is charged with a new count of impersonating an officer. At an initial court appearance Friday he stood mute so the court entered a plea of not guilty.
Prosecutors say Kay has been telling other inmates he's actually a sheriff's deputy, working undercover to investigate other deputies.
Online court records didn't list an attorney for Kay on Saturday.
Kay is serving an eight-month jail sentence for three misdemeanors. Among them was a 2007 conviction for turning on flashing red lights and a siren on his personal car to try to stop a speeder. The other car was being driven by an off-duty police officer.
___
Information from: Wisconsin State Journal, http://www.madison.com/wsj/