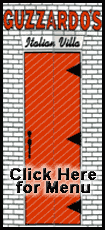 The new medium-range ballistic missile can travel at least 1,800 miles (3,000 kilometers), which would put the Pacific island of Guam, the northern tip of Australia and much of Russia and India within striking distance, the ministry said in a defense assessment of North Korea issued every two years.
It did not offer any other details on the new missile, including exactly when or how many missiles have been deployed and where their launching grounds are located.
The new missile is believed to be the same type displayed at a military parade in North Korea in 2007. The communist nation has been developing the missile since the late 1990s, the report said.
North Korea is also believed to be preparing to test-fire a version of its longest-range ballistic missile, the Taepodong-2, amid heightened tension with Seoul.
Relations have been tense since South Korean President Lee Myung-bak took office a year ago, calling on the impoverished North to honor its commitment to disable its nuclear program and refusing to give it unconditional aid.
North Korea's state media have been churning out near-daily criticism of Lee, calling him a "traitor" and "human scum." On Monday, the North's main Rodong Sinmun newspaper accused Lee of driving the Koreas "to the brink of a war."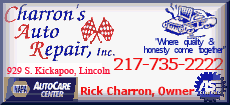 Media reports say the missile being readied for launch could be an advanced version of the Taepodong-2 that could reach even farther than Alaska to the U.S. west coast.
North Korea's missile program is a major security concern for the region, along with its nuclear weapons development.
The country test-launched a Taepodong-2 missile in 2006, but it plunged into the ocean shortly after liftoff.
That test alarmed the world and gave new energy to the stop-and-go diplomacy over North Korea's nuclear program, though the North is not yet believed to have mastered the miniaturization technology required to put a nuclear warhead on a missile.
North Korea also has shorter-range Scud and Nodong missiles capable of hitting neighboring South Korea or Japan.
South Korea would be the most likely target of the Scuds, which have a range of up to 310 miles (500 kilometers), while Japan would be the likely focus for Nodongs. The North is believed to have more than 1,000 Nodong and Scud missiles in its arsenal.