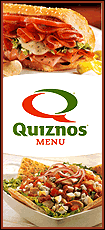 Jindal and Sanford are considered likely presidential candidates in 2012, but have demurred when asked about their future endeavors.
On the other side were the coastal moderates, including Florida Gov. Charlie Crist and California Gov. Arnold Schwarzenegger, who have embraced Obama's stimulus plan as an important, if imperfect, means of bringing their states out of the grip of recession. Schwarzenegger, a native of Austria, is precluded by law from running for president, but Crist is thought to be a serious prospect.
In the middle is another likely 2012 contender, Minnesota Gov. Tim Pawlenty, who has criticized the stimulus bill but nonetheless plans to accept the money for his state. Pawlenty, whom John McCain nearly chose as his running mate last year, speaks openly of the need for the GOP to modernize and attract more minorities and women while putting a conservative stamp on issues like health care and alternative energy.
Obama hosted the governors at the White House on Sunday night in his administration's first formal dinner. He said all governors, despite party affiliation, need to work with Washington to repair the economy.
Not present at the governor's meeting was Alaska's Sarah Palin, arguably the Republican party's biggest star. Palin, who joined McCain on the GOP ticket last year, is viewed as a top prospect for 2012 -- but that doesn't mean other governors are standing by in the meantime.
Sanford, 48, the stimulus bill's most ardent opponent among governors, acknowledged Sunday that there "may not be much of a national appetite right now" for his strict anti-spending philosophy.
In an interview, he said it was all part of his commitment to bedrock conservative values, which he believes are the key to a Republican resurgence.
"There's one school of thought that says the way you grow out of the wilderness is by expanding the tent, appeal to Hispanics, to women, use technology. I think the way you grow the tent is by going back to the basics of what brought you to town in the first place," Sanford said. "For Republicans, it's the larger conservative theme of walking the walk on taxes and spending."
Sanford insists that he wants Obama to succeed as president but won't rule out a run to replace him.
"We all win if he wins, and we all fail if he fails," Sanford said. "Now that doesn't mean we don't have disagreements on policy. And if the plan he's working on is fundamentally flawed and will hurt people, I've got to speak up."
Jindal, at 37 one of the nation's youngest governors, echoed Sanford's view that the GOP failed by straying from core principles.
"Our Republican Party got fired with cause these last two election cycles. We became the party that defended spending, corruption that we never should've tolerated, and we stopped offering relevant solutions to the problems that Americans care about," Jindal told NBC's "Meet the Press. "I think now is the time and it's a great opportunity for Republican governors and other leaders to offer conservative-based solutions to the problems."