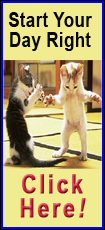 Tax-exempt and legally separate from the military, AER projects a facade of independence but really operates under close Army control. The massive nonprofit -- funded predominantly by troops -- allows superiors to squeeze soldiers for contributions; forces struggling soldiers to repay loans -- sometimes delaying transfers and promotions; and too often violates its own rules by rewarding donors, such as giving free passes from physical training, the AP found.
AER was founded in 1942 to soften the personal financial hardships on soldiers and their families as the country ramped up its fight in World War II.
Today, AER's mission is to ease cash emergencies of active-duty soldiers and retirees, and to provide college scholarships for their families. Its emergency aid covers mortgage payments and food, car repairs, medical bills, travel to family funerals, and the like.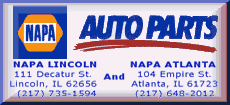 Instead of giving money away, though, the Army charity lent out 91 percent of its emergency aid during the period 2003-2007. For accounting purposes, the loans, dispensed interest-free, are counted as expenses only when they are not paid back.
During that same five-year period, the smaller Navy and Air Force charities both put far more of their own resources into aid than reserves. The Air Force charity kept $24 million in reserves while dispensing $56 million in total aid, which includes grants, scholarships and loans not repaid. The Navy charity put $32 million into reserves and gave out $49 million in total aid.
AER executives defend their operation, insisting they need to keep sizable reserves to be ready for future catastrophes.
"Look at the stock market," said retired Col. Dennis Spiegel, AER's deputy director for administration. Without the large reserve, he added, "We'd be in very serious trouble."
Navy- and Air Force-sponsored charities also are deeply intertwined with their services, but they impose controls that help safeguard their independence.
Officers in those services are expected to keep their noses out of requests for aid. Sailors should "be comfortable coming to us without any fear that the command is going to be involved," says retired Rear Adm. Jan Gaudio, executive vice president of Navy-Marine Corps Relief Society.
Meanwhile, civilian charities for service members and veterans say they are swamped by the desperate needs of recent years, with requests far outstripping ability to respond.
According to 2007 U.S. Census Bureau figures, 1.3 million veterans -- or 6 percent -- lived in poverty, with 537,000 unemployed.
"I have so many people who are losing their homes, they're behind on their mortgage payments, they're losing their jobs because of PTSD (Post-Traumatic Stress Disorder) or the medication they're taking -- and the Army Emergency Relief can't help them," says Outreach Director Sema Olson at U.S. Welcome Home Foundation, which finds aid for combat veterans.
___
While independent on paper, Army Emergency Relief is housed, staffed and controlled by the U.S. Army.
That's not illegal per se. Eric Smith, a spokesman for the Internal Revenue Service, said the agency can't offer an opinion on a particular charity's activities. But Marcus Owens, former head of IRS charity oversight, said charities like AER can legally partner closely with a government agency.
However, he said, problems sometimes arise when their missions diverge. "There's a bit of a tension when a government organization is operating closely with a charity," he said.
Told of AP's findings, civilian charities and watchdog groups said AER isn't acting charitably enough under the Army's sway. They challenged how fairly it fundraises and how generously it gives back.
Some smaller charities said AER sometimes refers clients to them. Yet the American Institute of Philanthropy says AER holds enough reserves to last about 12 years at its current level of aid.
Most charity watchdogs view 1-to-3 years of reserves as prudent, with more than that considered hoarding.
Daniel Borochoff, president of the American Institute of Philanthropy, said that AER collects money "very efficiently. What the shame is, is they're not doing more with it."
When challenged, some AER administrators acknowledged being overly prudent with charitable funds in the past. Janice Gamel, a civilian who runs AER at Fort Bliss, says some military staffers "have the philosophy 'this is my money' and hold on too tight." National administrators say they've tried to loosen the purse strings. The most recent yearly figures show a tilt by AER toward increased giving.
Still, Borochoff's organization, which grades charities, gives the Army charity an "F" because of the hoarding. "It's as if the group is more concerned about its own stability and longevity than the people it purports to serve," says Borochoff.
The AP findings include:
- Superior officers come calling when AER loans aren't repaid on time. Soldiers can be fined or demoted for missing loan payments. They must clear their loans before transferring or leaving the service.
- Promotions can be delayed or cancelled if loans are not repaid.
- Despite strict rules against coercion, the Army uses pushy tactics to extract supposedly voluntary contributions, with superiors using language like: "How much can we count on from you?"
- The Army sometimes offers rewards for contributions, though incentives are banned by program rules. It sometimes excuses contributors from physical training -- another clear violation.
- AER screens every request for aid, peering into the personal finances of its troops, essentially making the Army a soldier's boss and loan officer.
"If I ask a private for something ... chances are everyone's going to do it. Why? Because I'm a lieutenant," says Iraq war veteran Tom Tarantino, otherwise an AER backer. "It can almost be construed as mandatory."
It's "offensive" to raise funds this way, says Rich Cowles, executive director of the independent Charities Review Council of Minnesota.
Neither the Army nor Sgt. Major of the Army Kenneth Preston, an AER board member, responded to repeated requests for comment on the military's relationship with AER.
___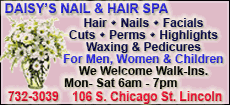 When fresh personnel arrive at Fort Bliss, on the edge of El Paso, they soon march over to AER for a mandatory briefing.
The program, they learn, is about "helping the Army take care of its own," as the charity's leaflets say.
"You can do better when you know your soldiers," says Col. Ed Manning, commander at the base of about 17,000 soldiers. He refers to AER in the first person as "we."
"This is a commander's program," Gamel tells an AP reporter during a tour. "If a soldier is in financial distress, it could affect his work."
AER pays just 21 staffers, all working at its headquarters at Army Human Resources Command in Alexandria, Va. AER's other 300 or so employees at 90 Army sites worldwide -- such as Gamel -- are civilians paid by the Army. Also, the Army gives AER office space for free. For example, Gamel operates out of the Fort Bliss Army Community Service Center.
AER's treasurer, Ret. Col. Andrew Cohen, acknowledged in an interview that "the Army runs the program in the field." Army officers dominate its corporate board too.