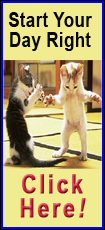 The committee has begun a preliminary inquiry, and Sen. Mitch McConnell, R-Ky., hopes the committee will look at the matter quickly. Whatever the recommendation, the full Senate would make a final decision.
At issue is Burris' involvement with now-former Gov. Rod Blagojevich. Blagojevich was arrested Dec. 9 on charges he plotted to sell President Barack Obama's vacant Senate seat for campaign cash or a plum job for himself. Before he was impeached and removed from office, he defied lawmakers by appointing Burris to the Senate.
Now Burris is accused of lying to an Illinois House committee when he testified that he hadn't had contact with key Blagojevich staffers or offered anything in return for the seat.
McConnell appeared on CNN's "State of the Union."