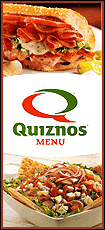 Age-related macular degeneration is the leading cause of blindness in people 65 and older, with nearly 2 million Americans in the advanced stage of the condition. It causes a layer of the eye to deteriorate, blurring the center of the field of vision and making it difficult to recognize faces, read and drive. There's no cure, but treatment, including laser therapy in some cases, can slow it down.
Preventing it has been more elusive.
"Other than avoiding cigarette smoking, this is the first suggestion from a randomized trial of a possible way to reduce early stage AMD," said William Christen of Harvard-affiliated Brigham and Women's Hospital in Boston, who led the research. He said the findings should apply to men as well.
The women in the study who took a combination of B vitamins -- B-6, folic acid and B-12 -- reduced their risk of macular degeneration by more than one-third after seven years compared to women taking dummy pills.
The study, involving more than 5,000 women ages 40 and older at risk for cardiovascular disease, appears in Monday's Archives of Internal Medicine.
Allen Taylor, director of the Laboratory for Nutrition and Vision Research at Tufts University in Boston, said the study was strong because patients were assigned at random and followed for a long time. But because the findings were teased out of a larger experiment for heart disease, there wasn't strict categorization of the type and severity of the eye disease, said Taylor, who does similar research but was not involved in the new study.
Among women taking the B vitamins there were 55 cases of AMD. In the placebo group, there were 82 cases. More serious cases, causing significant vision loss, totaled 26 in women taking B vitamins and 44 in those taking dummy pills.
There were too few cases of the most advanced AMD to make claims about vitamins' potential benefits, Christen said.