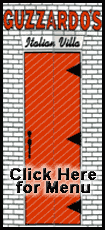 Burris' office said the senator was in Chicago on Monday but planned to return to Washington to conduct legislative business and attend Obama's speech to the House and Senate, meeting jointly.

The Illinois Democrat is facing calls to resign from Gov. Pat Quinn and other officials amid new questions about his appointment to the Senate by former Illinois Gov. Rod Blagojevich.

Fellow Illinois Sen. Dick Durbin has not called for Burris to resign, saying he wants to meet with Burris in person before commenting further.

Durbin's office says a meeting is being scheduled.

Copyright 2009 The Associated Press. All rights reserved. This material may not be published, broadcast, rewritten or redistributed.