Benchmark crude for April delivery rose 71 cents to $40.67 a barrel by noon in Europe on the New York Mercantile Exchange. The contract rose $1.52 Tuesday to settle at $39.96.
Federal Reserve Chairman Ben Bernanke told Congress on Tuesday that the worst recession in decades might end this year, and that regulators aren't planning to nationalize banks.
Investors, battered for months by news of massive layoffs and huge bank losses, took heart from the comments.
The Dow Jones industrial average rose 3.3 percent Tuesday, a day after falling to its lowest close since May 7, 1997.
"Bernanke's comments provide some optimism," said Clarence Chu, a trader with Hudson Capital Energy in Singapore. "If the economy is going to turn around by the end of the year, demand for oil should go up."
Still, more dismal news about the U.S. economy had the potential to drive prices down again.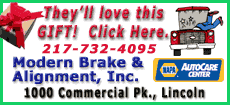 The New York-based Conference Board said Tuesday that its Consumer Confidence Index plummeted more than 12 points in February to 25, the lowest since it began in 1967 and well below the expectations of economists. A year ago, the consumer confidence reading stood at 76.4.
The Standard & Poor's/Case-Shiller U.S. National Home Price Index on Tuesday showed home prices tumbled by 18.5 percent in December, the sharpest annual rate on record. Prices are now at levels not seen since the third quarter of 2003.
"People are now expecting bad news," Chu said. "Bad news isn't new anymore."
But analyst and trader Stephen Schork suggested the boost could be short-lived.
"Happy days are here again? Don't hold your breath," he wrote in his Schork Report, implying that Bernanke's testimony could register only as a blip on oil markets.
Production cuts of 4.2 million barrels a day by the Organization of Petroleum Exporting Countries have not done much to bolster prices amid the plunge in demand. But further cuts could buoy the market -- OPEC's leaders, who have said recently that they would like prices to rise to $70 a barrel, will likely reduce output quotas by at least another 500,000 barrels a day at a meeting on March 15, Chu said.